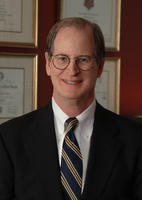 Glenn M. Davis, MD
13 reviews
34 Expert Answers
2304 Wesvill Court, #360
Raleigh
,
NC
27607-2981
About Glenn M. Davis, MD
Glenn M. Davis, MD practices in Raleigh at Davis Plastic Surgery as a Plastic Surgeon, board certified by American Board of Plastic Surgery. Dr. Davis was invited to join RealSelf in 2011, and has achieved "Participating Member" status. and is a member of American Society for Aesthetic Plastic Surgery (ASAPS) and American Society of Plastic Surgeons (ASPS). Dr. Davis has hospital affiliations at Rex Hospital, Duke Raleigh Hospital, Wake Med, Wake Med North and Western Wake .
Featured Patient Reviews
Posted by chuckandlaurie
Tummy Tuck
He was very nice, completely informative, and very detailed and efficient. His staff is the best and are very hospitable. The whole office including the doctor is very realistic in helping you set your goals and making your descisions.
Posted by CatRaleigh
CoolSculpting
Veronica is one of Dr. Davis' techs certified to perform CoolSculpting. She was wonderful before, during and after the procedure. I kept on looking for other areas to do because it was so easy! It's nice to hear someone say there's not enough fat to treat! Not just from an esteem perspective, but also to know they're not there just to sell you as much as they can. I truly feel that Veronica is helping me identify reasonable areas that will respond well to treatment to help me achieve my best self.
Posted by pboone
Breast Implant Removal
Posted by Jocarolina
Tummy Tuck
Dr. Davis and his staff are amazing - they anticipate needs and have it down to a science! You have to see him if you are in the Triangle. The appointment was flawless - the office decor, the staff and Dr. Davis. I work in healthcare and it is very hard to get everything right. Dr. Davis got me from the lobby instantly building rapport picking out a commonality from my paperwork that indicated he had reviewed it before I got there. He asked great questions and listened to what I hoped to do. Next, we moved to the exam room where he looked at my belly, examined the muscle separation and discussed the process. I mentioned that I might also be interested in a breast lift. Surprisingly he told me that he didn't recommend it and explained specifically why based on my breast and placement of nipple. He said he didn't think I needed it and that after the TT I'd likely notice improvement. Wow?! Isn't that refreshing?! After the exam we went back to his office and he drew out the procedure, discussed the risks and he showed me before and after pictures of stomach's like mine. I spoke with Gretta next - fabulous! She is awesome. She told me about real self and other blogs. It felt like I was having coffee with friend. The whole experience, including the price, surpassed my expectations. I decided that I would continue with a second opinion to make sure I wasn't missing anything. While I liked the other offices I visited and the dr I met ultimately the excellent experience I had at Dr. Davis' could not be replicated.
Posted by VirginiaL
Mommy Makeover
I found Dr. Davis through a blogger that I follow who had the Mommy Makeover with Davis Plastic Surgery and had nothing but praise for the practice. I had never had major surgery and was surprised at my husbands support when I mentioned my curiosity about the procedure. After my consultation I felt confident and comfortable, they even have a payment plan called Care Credit that is a no-interest loan, which was helpful because it took away the pressure of paying in full. Dr. Davis and the staff were happy to answer any questions pre and post op, and made my husband and I feel very comfortable through out the experience.
Posted by Ataylor222
Dr. Grant Koher - hair restoration referred me to him. I had a wonderful experience with Dr Davis and his staff. From the first time I walked in the door everyone was so welcoming. I felt so comfortable with his knowledge of the procedure and the staffs direction of what to do. There was always a line if communication and they were always able to answer any questions I had. Thank you to Dr Davis and his staff for taking care of me. Oh and Gretta is awesome!! She can help you with anything!! :))
Posted by DreamBig2013
Mommy Makeover
I did Extensive research via the Internet and Dr. Davis had excellent reviews. I also looked him up on the NC Medical Board to make sure there were no actions against him with the board. Made my appointment and so far he has exceeded my expectations (-:
Posted by GossipGirl79
Everything went perfectly and the office made the whole experience so comfortable and reassuring. The consultation could not have been more comfortable and I was thrilled when I heard the price. Dr. Davis was professional and kind.. and I didn't feel rushed ( I had a million questions).
Posted by CA3131
Tummy Tuck
I went to a few different doctor offices and they seemed sketchy, like they would try to convince me into something I didn't want to do, like really big boobs. All I wanted to know is how much, and how long it would take to get a tummy tuck. When I was told the price of the tummy tuck I cried because I couldn't believe I could afford it and pay cash, I could even afford a tummy tuck and breast implants; something I really hadn't considered but due to a lot of weight loss I had lost my breasts too. Dr. Davis was real with me, the morning of the operation I nearly backed out and he came and talked with me and helped my fears. I have very glad I choose this doctor.
Posted by LoveMyBody11
Found him through RealSelf. My surgery went perfectly, I wouldn't change a thing. Dr.Davis was the first doctor I had a consultation with and afterwards, I cancelled my other two consultations with different plastic surgeons. I knew Dr.Davis was right for me. I was very nervous about my surgery and maybe even a little bit too concerned (I called the office several times to ask more questions and they were so patient and helpful each time). The surgery was a breeze and Dr. Davis even called me at home that evening to check on me. I couldn't be happier with my outcome and my experience. The only thing I regret is not having it done sooner.
Posted by Winged Victory
Dr. Davis is a highly trained professional surgeon. His staff is as exceptional in their courtesy & professionalism. Before my procedure, I researched many doctors before deciding on Dr. Davis. He listened to my concerns, offered practical advice and answered every question I had (of which there were many) with great patience and professionalism. Additionally, his price was more than fair. My surgery was painless, my recovery, rapid and am so happy with the results. I will use Dr. Davis again for my next procedure.
View all reviews
Treatments offered at Davis Plastic Surgery
Education / Training
Undergraduate: The University of the South, Sewanee, TN

Medical: MD, Medical University of South Carolina, Charleston, SC


Residencies:
General Surgery, National Naval Medical Center, Bethesda, MD
Plastic Surgery, Eastern Virginia Graduate School of Medicine, Norfolk, VA