Concord Facelift Doctors and Reviews
Average cost in US: $11,050
Average cost in Concord: $11,075

100% of Concord reviewers said Facelift was worth it
Featured Doctors

RealSelf Sponsors must meet eligibility requirements to qualify as a featured doctor.
Jonathan Kulbersh, MD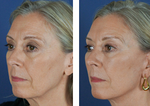 Facelift specialist, natural results
Trained in Beverly Hills (704) 908-3255

Joseph Hunstad, MD

Customized to meet your needs
Call Dr. Hunstad (704) 209-7531

Edward J. Bednar, MD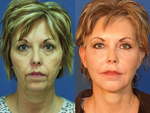 Wondering if you're a candidate?
Ask Dr. Bednar (704) 624-7975
Join RealSelf
Join the world's largest cosmetic surgery community.