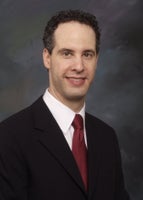 Adam Schaffner, MD, FACS
13 reviews
34 Expert Answers
461 Park Avenue South, Suite 7A
New York
,
NY
10016
USA
About Adam Schaffner, MD, FACS
Adam Schaffner, MD, FACS practices in New York at Adam Schaffner, MD, FACS as a Facial Plastic Surgeon, board certified by American Board of Facial Plastic and Reconstructive Surgery and American Board of Otolaryngology. Dr. Schaffner was invited to join RealSelf in 2008, and has achieved "Participating Member" status. The doctor has 10 years of experience providing cosmetic and aesthetic medical services, and is a member of American Academy of Facial Plastic and Reconstructive Surgery (AAFPRS) and Fellow, American College of Surgeons (FACS). Dr. Schaffner has hospital affiliations at Lenox Hill Hospital / Manhattan Eye, Ear & Throat Institute (NYC), New York Eye and Ear Infirmary.
Consultation Fee
Free Plastic Surgery Consultations
Featured Patient Reviews
Posted by Lindsey34
Dr. Schaffner was very professional in explaining the surgical procedure and the expected outcome. He answered all of my questions to my full satisfaction. I will definitely see him again for any of my cosmetic and surgical needs. I would highly recommend Dr. Schaffner to anyone needing a plastic surgeon.--LMS
Posted by Shannon92
I met Dr. Schaffner for a consultation after my dermatologist highly recommended him and I'm so glad she did. He seemed extremely knowledgeable about the treatment I sought so I decided to have the treatment done that day. I loved the results and I am certain that the restylane injection came out so well because he is such an expert. He answered all of my questions and concerns, and after my wonderful experience I know I have found the doctor I will use for a very long time.
Posted by Ilenia031
Acne Scars Treatment
Dr Schaffner is very attentive, kind and humble. He listens to your needs and gives a realistic expection of your results.
Posted by Kelley593
My dermatologist of 18 years recommended plastic surgeon Dr. Adam Schaffner. I went for a consultation and found him to be thoughtful and understanding of my concerns. His approach is that of an artist restrained rather than aggressive.
Posted by Ragan56222
It is a big clinic so I felt kind of lost at first. Too many employees and one feels shy when one needs to explain to everyone why you are there. I appreciated that Dr. Schaffner assigned an assistant for my case to make it easy when exchanging information that pertain to my procedure and well being etc. Dr. Schaffner is a true professional and the results of my revised breast reconstruction are amazing! Breast cancer is not easy for women when Drs don't Sympathize with the patient. Dr. Schaffner sells himself short. He over exceeded my expectations. I recommend him 110 percent. R. Castillo
Posted by Pat37808
I visited Dr. Schaffner for a recent minor surgical procedure and subsequent follow-up. I found him to be extremely knowledgeable, professional, and thoughtful. He took great care to talk me through each step of the procedure to keep me informed, took care to make it as painless as possible, and also carefully minimize future scarring. Overall, it was about as pleasant of a process as I could have imagined.
Posted by Madison93
Dr. Schaffner is obviously a very skilled and knowledgeable surgeon, but what makes him exceptional in my view is his genuine concern and his accessibility. Prior to making the final decision about my surgery and after my initial consultation, Dr. Schaffner spent a good deal of time on the phone with me after his workday discussing my possible options and outcomes. I felt fully informed and comfortable with my decision because of this. There were also two instances after my surgery where minor complications arose (due to allergy then infection) when I called Dr. Schaffner on his personal phone. He spent a long time over the phone assessing what was going on, and offered to see me immediately. He is both professional and personable in his manner, which was very reassuring throughout the process. I also appreciate that he did not push unrealistic expectations, I knew what outcomes were likely and possible, and know what I can expect in the future. I absolutely would recommend him to family or friends needing or wanting cosmetic surgery. MSM
Posted by Ali3528087
My entire visits with Dr. Schaffner are marked with courtesy and professionalism. I have been a patient of Dr. Schaffner's for a couple of years now. I see him for routine botox injections. He knows exactly how much botox is neccessary to give my 50 yr. old face the appearance of a 30 yr. old face! Really! He is that amazing! He is a fantastic listner and really pays attention to detail. Dr. Schaffner has never ONCE made my face look over-done. In my opinion, he is a true artist! Also, Dr. Schaffner is so skilled that I have never ONCE seen any bruises develop following injections...that's rare! I am always extremely impressed with his work. I certainly would recommend Dr. Schaffner to anyone whose lokking for the best! AJ
Posted by Dianne50
The outcome is the most imortant thing. But the doctor's responsiveness to the patient's questions, concerns or needs when the patient is not in the office is just as important. On both counts Dr. Schaffner was fantastic. There were many follow up calls from him personally and I had as many post op visits as I needed to be reassured that my healing process was normal. Dianne, New York, NY
Posted by Kristen102
Dr. Schaffner is a wonderful physician. He is extremely caring, attentive and professional. He listens well and answers all my questions. He is extremely competent and I've been very pleased with the results of the procedures he has done on me so far. I would and have recommended him to my friends and family and several of my work colleagues. Kristen R., New York, NY
Posted by Alexis29
I was referred to Dr. Schaffner by my wife Judy, a very satisfied patient. My visit with the doctor left me with a great sense of confidence and trust. Dr. Schaffner addressed my needs in a very professional way. His front desk staff was courteous and respectful and his assistant was very helpful and supportive. In addition, the facilities were extremely clean and appeared to be very 'state of the art'. All in all, I had a very positive experience. Most importantly, Dr. Schaffner impressed me as a very caring individual who has real concern for the well being of his patients. He spent quite a bit of time explaining the various treatment options and was very patient and informatively answered all my questions. I definitely intend to return for any future surgical needs. I would highly recommend Dr. Schaffner to anyone who is seeking thoroughly professional treatment. AR, Manhattan, NY
Posted by Dorothy167
I feel completely safe with dr Schaffner, he takes care of me as if I am a friend and I always leave his office more than satisfied. He makes sure that I get then treatments that I need, the products that I need, that I don't do or pay for things I don't need, and he is always so incredibly sweet and caring. He has always taken time to see me almost immideately when I need to see him. When I found dr Schaffner I dropped all other spas or salons because he takes care of all my beauty needs. I recommend him to all my friends. I feel that he has my best interests in mind and I feel very lucky to have found him. Dorothy U., New York, NY
View all reviews
Treatments offered at Adam Schaffner, MD, FACS
Education / Training
Medical: MD, Rush Medical College, Chicago, IL
Undergraduate: BS, Emory University, Atlanta, GA
Internship: General Surgery, Stony Brook University Medical Center
Residencies:
Plastic and Reconstructive Surgery, Detroit Medical Center, Wayne State University School of Medicine
Otolaryngology - Head and Neck Surgery, Stony Brook University Medical Center
Fellowships:
Breast and Aesthetic Plastic Surgery, Georgetown University Hospital
Advanced Facial Plastic and Reconstructive Surgery, Mittelman Facial Plastic Surgery Center