New Hyde Park Breast Lift Doctors and Reviews
Average cost in US: $7,975
Average cost in New Hyde Park: $9,475

75% of New Hyde Park reviewers said Breast Lift was worth it
Featured Doctors

RealSelf Sponsors must meet eligibility requirements to qualify as a featured doctor.
Kevin Tehrani, MD, FACS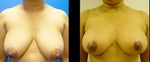 Correct droopy, deflated breasts
Call Dr. Tehrani (516) 537-9562

James N. Romanelli, MD, FACS

Improve skin elasticity & muscle tone
Get a Free Consult (631) 336-2992
Dana Khuthaila, MD

Wondering which technique is best?
Ask Dr. Khuthaila (914) 227-2623
Join RealSelf
Join the world's largest cosmetic surgery community.