Bronx Breast Augmentation Doctors and Reviews
Average cost in US: $6,475
Average cost in Bronx: $8,525

100% of Bronx reviewers said Breast Augmentation was worth it
Featured Doctors

RealSelf Sponsors must meet eligibility requirements to qualify as a featured doctor.
Matthew Schulman, MD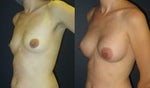 Short Scar, Rapid Recovery Technique
Call Dr. Schulman (646) 374-3596
Dana Khuthaila, MD

Questions on Breast Augmentation?
Ask Dr. Khuthaila, Call (914)227-2623
David Shafer, MD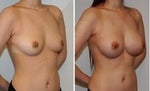 Fellowship Trained & Board Certified
Call for more info (646) 770-1821
Join RealSelf
Join the world's largest cosmetic surgery community.