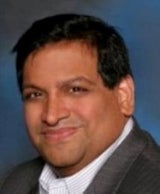 Sanjay Lalla, MD, FACS
Specials and Deals
Free Cosmetic Consultation
Summer Special 10% off of CoolSculpting
14 reviews
92 Expert Answers
383 Northfield Ave
West Orange
,
NJ
07052
About Sanjay Lalla, MD, FACS
Sanjay Lalla, MD, FACS practices in West Orange at Personal Plastic Surgery as a Plastic Surgeon, board certified by American Board of Plastic Surgery. Dr. Lalla was invited to join RealSelf in 2012, and has achieved "Distinguished Member" status. The doctor has 15 years of experience providing cosmetic and aesthetic medical services, and is a member of American Society for Aesthetic Plastic Surgery (ASAPS), American Society of Plastic Surgeons (ASPS) and Fellow, American College of Surgeons (FACS). Dr. Lalla has hospital affiliations at Clara Maass Medical Center, Florham Park Surgery Center, St Barnabus Medical Center, Jersey City Medical Center.
See Dr. Lalla on Twitter
Consultation Fee
Please mention RealSelf.com
Featured Patient Reviews
Posted by PinkSoul
Brazilian Butt Lift
My Doctor has been amazing! Im really content. he is very caring and i also think he is very cool lol his office staff is very nice and always available to answer any concerns :)Updated on 10 Jan 2012:Dr. Lalla and staff are amazing! they are genuinely caring and patient. Dr. Lalla checked up on me after surgery to make sure I was doing ok and also provided me with reassurance on my recovery which made me feel great! Gina was also sweet and caring she returned all my calls and answered any concerns I had.
Posted by Hope in NJ
Laser Liposuction
Saw excellent reviews online & knew some of his patients personally. I think Dr. Lalla is a very professional, kind doctor who really cares about his patients before & after the procedure. His office staff is very knowledgable & answers all questions. I've been to Dr. Lalla for several procedures and always have a positive experience. I will continue to go to him for all my cosmetic needs.
Posted by Cassandra from Long Island
Dr. Lalla did my eyes and boobs. Amazing. My boobs look so natural no one has ever thought they are "fake", and they are spectacular. I have even been in on conversations where people are talking bad about implants, and I just sit and smile, because mine look so natural they would never think. My eyes look great too, he took years off my look by removing my bags. Cant wait to lose a bit of weight and get my tummy tuck!
Posted by nycitygirl
Dr. Lalla is a kind, competent and skilled surgeon. He will take time and listen to you and execute exactly what you want. He is the only Dr. who has never bruised me when administering botox. I live in NYC and travel to him because he's the only one I trust. The office is well run by his lovely wife who is not only smart and sweet, but also an expert at Botox. Thanks to Dr. Lalla, I don't worry about another birthday!
Posted by rodrigs
Best Doctor in NJ!
Posted by fashiongirl
My experience with Dr. Sanjay Lalla/Personal Plastic Surgery was wonderful-Great Dr & friendly staff! I actually frequent their office once a month now as they offer chemical peels with Gina, the nurse practitioner. I found out about Dr. Lalla at a charity function, the women were raving about him-ENOUGH SAID!!
Posted by 102953md
I researched his references. Dr. Sanjay Lalla did a breast reduction in February 2012.Dr. Lalla is simply amazing!!! Dr.Lalla was understanding, informative, thorough, transparent about all aspects of my surgery.He is calming and genuine.He cares and is committed to my well being and comfort.He gave me great confidence that my procedure was in good hands. My surgery went well without much pain and I owe it all to him. Dr.Lalla is bar none the BEST and I implicitly trust him. I HIGHLY recommend Dr.Lalla. He is highly esteemed by his colleagues. His office team is Superb and no doubt the best in the business. Dr. Lalla, thank you, thank you, thank you!
Posted by wagstaffnijn
Tummy Tuck
Internet. From the first time i spoke with Dr. LaLLa and his wife Gina, I knew this was the place for me.His friendly demenor and bubbly personality helped me to feel right at home. Dr. Lalla walked me through every step of the way and was there to reassure my level of comfortability.
Posted by pj mcmantle
Dr. Lalla in West Orange is a great plastic surgeon. He took the time to actually look at my eye area and forehead. I would never go anywhere else. I have had prior plastic surgeon injections for which i had to return to have corrective injection. Those surgeons were more interested in surgical intervention. Dr. Lalla was so nice and professional as well as his friendly staff. I highly recommend him if you want a nice lift.
Posted by Kelly0626
Dr. Lalla is excellent at listening to what you want and providing open and honest feedback. The staff is also extremely nice and caring. I would strongly recommend Dr. Lalla to anyone considering plastic surgery.
Posted by Suzy007
Liposuction
Dr. Lalla will take your money and do a rush job. period. Unprofessional, he schedules too many patients for the day of your surgery (which is why you will not get the best results). The total time spent in surgery was approximately 40 minutes, for my mid back, flanks, and stomach....come on Really?! (a procedure like that should take up to 2 hours). Post surgery, when i identified what parts appeared to not show a difference, he kept stating "oh you're just swollen"....well 6 months later, I look exactly how I looked prior to getting lipo. I got a second opinion from another surgeon who it was HARD to convince that i had even had Lipo...(this doctor damn near laughed at his quality of work). Not to mention when i asked Dr. Lalla how many cc's of fat was removed, he went from 1800 cc's to emailing me a picture of 600cc's. YUP, it wasn't my fat in the photo. smh, I do not recommend anyone to him. My thoughts/experience
View all reviews
Treatments offered at Personal Plastic Surgery
Blog Posts and Articles
Team of Doctors Visit Vietnam for Medical Mission
The word "vacation" has taken on a whole new meaning for a group of doctors and nurses. A team of more than 30 medical practitioners took their personal vacation days and paid their own travel fare, for a seven-day mission to Vietnam to perform free surgeries for children in need. Dr Sanjay Lalla, a plastic surgeon in West Orange and Jersey City, was one of several surgeons that provided much-needed relief for families and children who cannot afford specialized...
Education / Training
Undergraduate:
Boston University

Medical School:
Boston University School of Medicine


Residency:
General Surgery, Saint Barnabas Medical Center

Fellowship:
Plastic Surgery, University of Medicine and Dentistry of New Jersey