Short Hills Smart Lipo Doctors and Reviews
Average cost in US: $4,975
Average cost in Short Hills: $5,550

80% of Short Hills reviewers said Smart Lipo was worth it
Featured Doctors

RealSelf Sponsors must meet eligibility requirements to qualify as a featured doctor.

Sheila Bond, MD

Minimally invasive for trouble areas
Call Dr. Bond (973) 241-5298

Adam Hamawy, MD
A faster recovery, little downtime
Call Dr. Hamawy (646) 553-6391
Asaad H. Samra, MD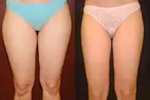 Wondering about your options?
Ask Dr. Samra (732) 749-9127
Join RealSelf
Join the world's largest cosmetic surgery community.