Ridgewood Tummy Tuck Doctors and Reviews
Average cost in US: $7,800
Average cost in Ridgewood: $9,425

80% of Ridgewood reviewers said Tummy Tuck was worth it
Featured Doctors

RealSelf Sponsors must meet eligibility requirements to qualify as a featured doctor.

Orlando Llorente, MD
Welcoming Jersey Patients w/ Special Offer
Call Dr. Llorente (786) 245-8303

Sheila Bond, MD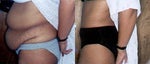 Remove unwanted fat and skin
Call Dr. Bond (973) 241-5298

Michael A. Fiorillo, MD

Permanently rid stubborn fat & skin
Call Dr. Fiorillo (845) 367-4140
Join RealSelf
Join the world's largest cosmetic surgery community.