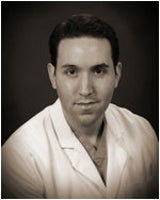 Joseph D. Alkon, MD
Specials and Deals
Brazilian Butt Lift - $6790
14 reviews
10 Expert Answers
515 N Wood Ave, Suite 201
Linden
,
NJ
07036
About Joseph D. Alkon, MD
Joseph D. Alkon, MD practices in Linden as a Plastic Surgeon, board certified by American Board of Plastic Surgery. Dr. Alkon was invited to join RealSelf in 2012, and has achieved "Participating Member" status. The doctor has 8 years of experience providing cosmetic and aesthetic medical services, and is a member of American Society of Plastic Surgeons (ASPS).
See Dr. Alkon on Facebook
Consultation Fee
$110. Consultation fee is applied towards surgical package price.
Featured Patient Reviews
Posted by GreekLadyinNJ
Mini Tummy Tuck
Absolutely pleased with results, thorough and experienced. His staff is professional and attentive. All details were explained, I felt very confident that I was in the right hands going into the operating room. Very very pleased and can't say enough to convince other women to go and make yourself beautiful again!
Posted by beckyberg17
Two friends of mine had gone to him for breast augmentation, and they were very happy with their results. I liked his work on his website and his facebook page, and I felt comfortable immediately after meeting him. Two friends on mine recommended Dr. Alkon for breast augmentation - I had met with a couple of other plastic surgeons - but I felt the most comfortable with Dr Alkon. He spent a lot of time explaining the procedure to me and what to expect, and was never rushed. He was always available before and after surgery, and he did an awesome job. Everyone compliments my results. His staff is amazing, super friendly and knowledgeable, and his prices were very reasonable. I am so happy that I went with my friends recommendation, and would recommend him to anyone.
Posted by NJMomofFour
Mommy Makeover
Found Dr. Alkon online. Didn't have any friends or family to offer suggestions since nobody else had plastic surgery he's the chief of plastics at the hospital he works out of, so I trusted his talent and he really made me feel comfortable during the consult. So far, he has been fabulous! Takes plenty of time to answer questions and explained everything. Healing well and so far everything looks like I will have amazing results! Post-op appointments he has been wonderful & very caring. He's just a great doctor all around.
Posted by SportsMom21
Tummy Tuck
I found Dr. Alkon on-line. I've consulted with two other PS previously and I am very comfortable with Dr. Alkon....his prices were a big appeal to me, but it was is patience and understanding that played a major factor in my choosing him. I've done a lot of research on Dr. Alkon. I've read about some of his patients and I am very impressed with the before and after photos.
Posted by pmvo4
Tummy Tuck
I Googled for surgeons in my area. I chose Dr. Alkon because I felt comfortable and at ease during the consultation. He took his time answering all of my questions & concerns.
Posted by lam28
Brazilian Butt Lift
i am scheduled for a TT and BBL. I am unsure of how many CC's put into each buttock. I want to see a big difference. I am considering 650 ccs and i hope this is enough for what im looking to get.
Posted by East Orange6668
Tummy Tuck
Dr Alkon was very informative and caring in the beginning but his work is bad. He became less attentive and always brushed off my concerns post surgery
Posted by Peeler
Tummy Tuck
Dr Alkon work will speak for me and it did, I'm very happy with my results so far, he handle me very well.
Posted by Roseismytime
Mommy Makeover
I chose Doctor Alkon based on reviews I read, his work and expierence.
Posted by kc820
Tummy Tuck
I found Dr. Alkon online in a google search for a tummy tuck surgeon. I've been looking since June 2012.
View all reviews
Treatments offered by Joseph D. Alkon, MD