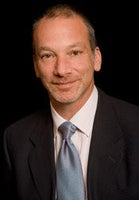 Mark Glasgold, MD
14 reviews
35 Expert Answers
31 River Road
Highland Park
,
NJ
08904
About Mark Glasgold, MD
Mark Glasgold, MD practices in Highland Park at Glasgold Group as a Facial Plastic Surgeon, board certified by American Board of Facial Plastic and Reconstructive Surgery and American Board of Otolaryngology. Dr. Glasgold was invited to join RealSelf in 2012, and has achieved "Participating Member" status. The doctor has 17 years of experience providing cosmetic and aesthetic medical services, and is a member of American Academy of Facial Plastic and Reconstructive Surgery (AAFPRS) and Fellow, American College of Surgeons (FACS). Dr. Glasgold has hospital affiliations at Robert wood Johnson university hospital .
Featured Patient Reviews
Posted by Vickigogo
Facelift
I would come back for anything that I may consider having. The office staff is very friendly and professional. Dr. Mark Glasgold is very knowledgeable about what he does, and he is available to answer any questions I have. I would definitely recommend him to others.
Posted by genevathorne
Going through the Facelift procedure with Dr. Glasgold was very uplifting and honest. He told me exactly what to expect and what not to expect. His honesty was more than appreciated and I totally absorbed and understood it. I think he is a gentleman, a craftsman, and an amazing doctor. He doesn't give you a plastic look when it's over and there is no pain whatsoever, which is hard to believe. There are not enough words that I can say about Dr. Mark Glasgold, and his staff included. There is nothing that I would want to change and I am very lucky to have chosen him.
Posted by hbeswick
Facelift
I am extremely satisfied with the facellift, fat transfer and injections that I have received from Dr. Glasgold. HIs office staff was extremely professional and helpful. I never felt rushed during any of the appointments. I choose Dr. Glasgold based on recommendations from other patients.
Posted by aliceromeo1
Dr. Mark was very honest when I met with him and told me what he could and couldn't do for a Facelift; that was important to me. He's professional and did an excellent job. It took a little longer to heal than I had anticipated, but the results are perfect. I feel so pleased and I'm glad I had it done and I'm glad I chose Dr. Mark. Anyone who goes anywhere else is making a mistake. It's true- he really is the best in his field and the best plastic surgeon in New Jersey that you can find.
Posted by amandag29
I would recommend Dr. Mark Glasgold to others without question. I know that I would feel comfortable knowing the results would be phenomenal. I wouldn't hesitate because of the kind of person that he is. Anyone I recommended to him would be in such good hands and feel very, very comfortable because everything would be explained to them in detail.
Posted by eddsharriett
Dr. Mark Glasgold is the most compassionate and most professional doctor. I know several people that he has worked on and he has done the best job on them. He took the upmost time with me and gave me all the attention I needed. He thoroughly answered all of my questions and dismissed any fears or misconceptions that I might have had about the Lower Facelift procedure. It was one of the easiest procedures I have ever had. It has made a great different in my appearance, but yet it's natural looking, and I am very satisfied with the surgery. Dr. Mark Glasgold is a 5 out of 5.
Posted by Mike of Edison
My rating is based on my experience from beginning to end. The staff, the consultation, being walked thru the entire procedure with all questioned answered and most important the RESULTS and after care. I can't say enough wonderful things about my experience with Dr. Mark Glasgold.
Posted by ShellyO.
Dr. Mark is a talented plastic surgeon, whose skills create natural results. He has a calming presence and made me feel comfortable and confident that I selected the right surgeon. His staff is friendly, accommodating and very helpful. My experience with Dr. Mark and his staff has been outstanding.
Posted by christina123
Restylane
He's a minimalist, doesn't over-recommend solutions and was very exact with the injections, took a lot of time and was quite gentle.
Posted by mylagaines
Facelift
During the consultation we discussed my concerns and the corrective actions I wanted. Dr. Glasgold made some recommendations and added a little bit more at the beginning because I didn't really understand how the process worked. He was very meticulous about what he thought I should do and I followed his recommendations. Then I came back one more time before the surgery and we fine-tuned plans and what I wanted for results. There was some discomfort but nothing I couldn't tolerate.
Posted by dallasn71
Dr. Mark has a fabulous reputation and is considered one of the best doctors. I quickly made the decision to use him for a facelift and I had not one worry about going under the knife. I knew I was in good hands and I was confident and pleased. I knew it was going to come out good, but I never thought that it would be this great! My face came out wonderful! It doesn't even look like I've had a facelift. I don't think anyone should even consider going to anyone else. Dr. Mark is so compassionate and kind, and the staff is very helpful. I never once thought there would be a problem. I cannot say enough nice things about this office and this doctor. Bless him for all the wonderful work he does.
Posted by madruenom60
I've had a few procedures from Dr. Mark Glasgold through the year, different injectables he offers through the years. The results were beautiful and natural-looking. I like his integrity, for one. He recommended that I have an Eye Lift and he doesn't do them. I haven't done it but I will. I like the fact that he didn't recommend what he does. He gave me an honest evaluation, and I like that very much. He didn't try to say you need an Eye Lift but I can do this in place of that. He just said there are certain things I won't do because you won't get the results you want unless you have an eye lift. I thought integrity even though I haven't pursued that yet, I thought that it showed him to be someone of integrity. I like the fact that he took pictures and that there was follow-through. He made helpful suggestions. It wasn't painful. I mean at the moment, it's painful probably. I have high tolerance but I tend to forget about it because I'm so pleased with the results. He is excellent in every way. He doesn't make promises he can't deliver. He suggests procedures that turn out to be beneficial. He is really wonderful.
View all reviews
Treatments offered at Glasgold Group
Education / Training
Undergraduate: BA, Duke University, 1984
Medical: MD, Jefferson Medical School, 1988
Fellowships:
American Academy of Facial Plastic Surgery, 1995
Head and Neck Surgery, Manhattan Eye Ear and Throat Hospital, 1994