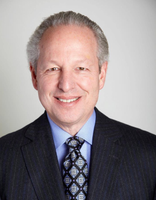 Steven L. Ringler, MD, FACS
14 reviews
282 Expert Answers
1151 East Paris Ave., SE, Suite 200
Grand Rapids
,
MI
49546
About Steven L. Ringler, MD, FACS
Steven L. Ringler, MD, FACS practices in Grand Rapids at Center for Aesthetics and Plastic Surgery, PC as a Plastic Surgeon, board certified by American Board of Plastic Surgery. Dr. Ringler was invited to join RealSelf in 2009, and has achieved "Distinguished Member" status. The doctor has 30 years of experience providing cosmetic and aesthetic medical services, and is a member of American Society for Aesthetic Plastic Surgery (ASAPS), American Society of Plastic Surgeons (ASPS) and Fellow, American College of Surgeons (FACS). Dr. Ringler has hospital affiliations at Spectrum Health.
Consultation Fee
Free. Complimentary if you mention RealSelf.com
Featured Patient Reviews
Posted by pierre07
From the consultation to the procedure to aftercare, Dr. Ringler and his entire staff made me feel so at ease and comfortable! Dr. Ringler truly is a caring doctor, he took the time to answer all of my questions. I recommend him 100% and although in my 40s, have never looked better!
Posted by Cath in MI
I did my research and am extremely pleased I chose Dr. Ringler for my augmentation procedure. I am truly amazed and very grateful for Dr. Ringler's skill as a surgeon, his wonderful bedside manner, and the time he took to listen to me. My results are fabulous and truly beyond my expectations. My recovery was amazing and I know that is in part due to the excellent and precise surgical methods attained over many years of performing surgery. The staff at the surgical center were also very attentive and caring. Thank you, my life will never be the same!!
Posted by Holland7379
Breast Implants
Dr. Ringler AND his staff deserve 5 stars across the board. I chose them based on his amazing credentials (there are few if not NONE in the Grand Rapids Area who have all of the certifications he possesses) and also his desire to LISTEN and treat each patient as an individual, not a paycheck! I felt valued, cared for, and listened to. Don't just take my word for it, set up a complimentary consultation and see for yourself! I did hours of research online to find good doctors in the area, and also visited different offices. Dr. Ringler's office far exceeded my expectations! As opposed to the others I had visited, he took the most time to listen to my desires, acknowledge and answer my concerns, and figure out the best plan for ME, individually. The cost for this procedure was $1500 more than at the other offices I had gone to, but you CANNOT trade feeling safe, fully cared for, and being individually treated for a price tag!! I did not feel safe and comfortable anywhere else.
Posted by Terry L.
Radiesse
I can not say enough good things about Dr. Ringler and his staff. His reputation is impeccable and my experience lived up to that expectation. I would highly recommend Dr. Ringler.
Posted by kirkshire
Ultherapy
Dr. R and his staff of super helpful nurses and administrators are awesome. They make you feel instantly at home, special and comfortable. In addition to their bedside excellence, Dr. R and nurse P are exceptionally confident medical specialists. I had ultherapy just yesterday and it was a piece of cake with wonderful results. Visit them for happy results!
Posted by trai66
I researched four surgeons: two female, two male (all from different offices). All had the accreditation, credentials and qualifications. All four had wonderful, welcoming offices; however, Dr. Steven Ringler was the sugeon who stood out amongst them all...he has a five page printout of local, state, national and even international credentials AND accomplishments and he trained most of the plastics surgeons in town (one surgeon of which Dr. R trained happened to be in my "foursome" random pick!). Dr. R is amazing...research him! My sister who is in the medical field in Muskegon offered to drive in from Muskegon to pick me up and bring back to G.R. because she was convinced that the plastic surgeon she knew was the best...come to find out her surgeon was also trained by Dr. R! It was very clear what my decision was going to be. I had my breast augmentation done by Dr. R; he is a set-apart professional. He is a gentle, humble man and I was exceedingly comfortable with him. I had a rich experience with him, his staff and the surgical staff! His "scarless scar" looks just like a crease in my arm pit. I (& my husband) am so very pleased with my implants (which were saline) and the healed "scarless scar". I waited eight months before writing this review so I could see the healed affects from the surgery...I am so VERY pleased at the results. (fyi: I went from an A cup to a high C) Do your plastic surgeon/implant research! It is eye opening! You will be amazed at the accredited information you will find in regards to implants (esp. on the FDA web site)! Do not completely put your life in the hands of your surgeon in regards to the implants...do your own homework...set aside a few hours and research your implant products...know the pros and cons for each! Be informed!
Posted by Grand Rapids9995
Body Jet
Dr. R office is conveniently located for me, near Leonard and the E. Beltline in Grand Rapids, MI. I like how I do not have to go downtown and deal with the hassle of traffic and parking. Dr. R office is very comfortable, well maintained and appealing to the eye. It is inviting. Dr. R office staff is incredible. I can't stress that enough. Each and ever staff member that I talk to or see face-to-face is terrific. The ladies there seem to really like their careers, and it shows. They are always very positive and receptive to seeing me. I absolutely love what Dr. R did for me. He is so kind and genuine and TALENTED. He is extremely skilled and I trust him completely. If I ever decide to have another procedure, I will only have Dr. R do it.
Posted by Grand Rapids
Smart Lipo
Dr. R has performed two procedures for me. 1) Smartlipo on my check & 2) Body-Jet (water assisted) abdominal liposuction. I have been thrilled with both experiences. To begin, his conveniently located for me, near Leonard and the E. Beltline in Grand Rapids, MI. I like how I do not have to go downtown and deal with the hassle of traffic and parking. Dr. R's office is very comfortable, well maintained and appealing to the eye. It is inviting. Dr. R's office staff is incredible. I can't stress that enough. Each and ever staff member that I talk to or see face-to-face is terrific. The ladies there seem to really like their careers, and it shows. They are always very positive and receptive to seeing me.
Posted by E.Nuckolls
Body Jet
I will only use Dr. Ringler He is an amazing person and an amazing surgeon. I met with him and we discussed what my hopes were, regarding improving the appearence of my neck. It was a simple choice to choose him to do my body-jet abdominal liposuction. Just like with my neck, his care and genuine interest in my wants and care, were amazing. I was thrilled with my results and I know that Dr. Ringler, being the person and the skiller surgeon that his, is what took me from a level of being "fine/happy" with results, to being THRILLED. He DOES go the extra mile. No need to hope for it - it's just what he does and who he is. I would recommend the body-jet liposuction to anyone, and I would highly recommend Dr. Ringler for the proceedure. I could go on and on with the resons why, but I will sum it up by saying he is brillant, kind, humble, personable, and with him doing any work on you, you just know it's all going to be "okay". Getting anything done is scary, and knowing, going into it, that it's all going to be okay, and be GREAT, is priceless. Too, I must mention the office staff. I would expect nothing less from Dr. Ringler, than to have an office staff of the absoultely best, friendliest, most helpful staff I have ever encountered. The girls make me feel like we are best friends. Each and every time I see them, they treat me like it's the first time. And the best part - it's all genuine. They really do care about me and are happy to see me. They enjoy their environment and it shows. Dr. Ringler's right hand office team member Rebecca is beyond amazing. I am nearly short on words, she's just that great. She, and the whole office, Katie and the rest, go above and beyond for me each and every time. I am a Customer Care professional and I have pretty high standards. They blow me away each and every time and I wouldn't change a thing. Lisa, the office's skin care specialist/esthetician is WONDERFUL. Even if I just see her on the fly if I stop in for some products, she's so pleasent and greets me with a smile. She's always quick to hook me up with the latest and greatest samples. Her skin is amazing and I'm lucky to have her help, with helping me bring the level of my skin up to hers. Too, what I so appreciate about her is that I might go in to buy a product thinking it's the one I want, or that it's the right one for me, but after talking to her and her really listening to what I'm trying to accomplish with the product, she will make certain I'm getting what I really need, even if the cost of that product is significantly less than the one I had originally gone in to purchase. Just all around great ethics. All of them. Dr. Ringler does my botox too, and after the first time I went to him, I knew I wouldn't go anywhere else again. It's no secret that it's hard to save our pennies for proceedures - big or small. But every single penny spent has been worth it to me. I really can't say enough - they are just a great group of people, that I feel blessed to know. Elizabeth.
Posted by kirkshire
Body Jet
I highly recommend Dr. R because he is absolutely committed to bringing the most up-to-date services to his patients. You can be certain your visit with Dr. R will include professionalism, conscientious care and astute attention to detail, without a sales pitch to do more than you need! What a joy to work with a physician who has YOUR best interest at heart and a physician who can deliver what he promises.
Posted by jinx342
Radiesse
I chose Dr. Ringler because he is a Board Certified Plastic Surgeon. I also chose a board certified plastic surgeon over two other doc's (my dermatologist and another MD) I had consults and Botox with in the past year. I just really felt that this made a big difference in my overall confidence level with having the injections correctly placed. Would recommend my doctor to anyone -- I appreciated his conservative approach and the whole office staff is terrific as well.
Posted by SueB0601
Found him online after doing research. I will let you know that with the care given by Dr. Ringler and his staff there is very little discomfort.
Posted by PrettyMommy30
Breast Augmentation
I chose Dr. Ringler based on his experience and high ratings. I also appreciate his viewpoint on BA size and pain medication.
View all reviews
Treatments offered at Center for Aesthetics and Plastic Surgery, PC
Education / Training
Undergraduate: Michigan State University
Medical: Michigan State University

Residency: General Surgery, Butterworth Hospital
Fellowship: Microsurgery, Southern Illinois University