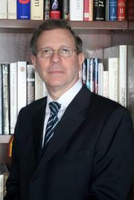 Theodore A. Golden, MD
15 reviews
0 Answers
755 W. Big Beaver Rd, Suite 2111
Troy
,
MI
48084
About Theodore A. Golden, MD
Theodore A. Golden, MD practices in Troy at Theodore A. Golden, MD as a Facial Plastic Surgeon, board certified by American Board of Facial Plastic and Reconstructive Surgery, American Board of Otolaryngology and American Board of Surgery - General. and is a member of American Academy of Facial Plastic and Reconstructive Surgery (AAFPRS).
Consultation Fee
Please mention you found me on RealSelf
Featured Patient Reviews
Posted by taylormac
Rhinoplasty
Dr. Golden was great! He tells you what he can and cannot do on your nose. He doesn't sell false expectations. His staff is awesome, so friendly. He is quirky but the man knows what he is doing!
Posted by amw1986
Rhinoplasty
SO happy I did my research regarding rhinoplasty doctors and found Dr. Golden. The main thing about him is he focuses on what is realistic regarding what can or cannot be done, and has no problem communicating that. Additionally, he is fair and promises that as his patient, you are his patient for life and any problems after surgery are corrected by him and covered by the initial cost (none of this bs about still needing to pay anesthesia fees and such for a revision for something that wasn't completed correctly in the first place). I drove FIVE HOURS back and forth to see this man - multiple times for consultations, post-ops, etc. my rhinoplasty journey! And he is an angel - even offered to give me a cortisone shot during his stay in Chicago for a trip to save me the drive back and forth. Dr. Golden is Michigan's best kept secret - his before and afters yield perfect noses. Hope he never retires because a few friends are considering seeing him!
Posted by SCB71
Rhinoplasty
Dr. Golden has been doing this for a long time. He knows what he's doing and how to do it. He has a great eye and hand for what he does. Sometimes can be inconsistent verbally with what the plan is but overall cares about getting the agreed upon outcome.
Posted by Kristy978
Rhinoplasty
Dr. Golden and his staff were very helpful and reassuring. Dr Golden has already called to follow up and my surgery was just this morning. His staff took care of me when i was in recovery, got my blanket, got me apple juice, let me rest in a nice recliner chair, etc. So far, so good.
Posted by MinnieRN
Rhinoplasty
Realistic, Professional, Experienced
Posted by very_happy0515
First, i was very nervous about selecting the best doctor under a budget. I had seen too many hack jobs online. I am incredibly happy with my surgeon. I must warn though, he has a very unique personality. But then again, maybe all plastic surgeon have a bit of a weird streak. He was honest about what he could and could not do. Dr. Golden's philosophy is to not over-do it. He told me that if not enough was done, it could be fixed with a follow up procedure. However, if too much was done, there was no going back. He really stuck to that. I was not 100% pleased with the first results (though my nose looked 100 times better and i could actually breathe) he did another minor procedure free of cost. He really is a perfectionist. But he knows what he is doing. He is also a rhinoplasty specialist. This means that he doesn't do 5,000 breast implants a year and 3 nose jobs- this means that the face is his specialty! The greatest advise i can give anyone who is searching for a surgeon, or even goes to see Dr. Golden is as follows: who cares if the receptionist doesn't smile when you walk in or is peppy, and who cares if the surgeon has a personality which is not necessarily your cup of tea. The only things that matter is how good of a surgeon is he. Dr. Golden was great. That is the most important part. Because when i was under and he was doing his magic, the secretary or the doc's personality were the last things that matter. Get references from potential doctors, and talk to the other people in the waiting room....
Posted by Anon19866
Septoplasty
I was not planning on joining realself or writing a review. I've been looking on here before my surgery and right after to see reviews of Dr. Golden and to see how people are recovering. But now I have to share my experience with Dr. Golden. He was highly recommended to me; after my consultation and a little research online, I was confident that I made the right decision. Very very talented doctor, can't say enough good things. I would recommend him to anyone. If anyone has any questions about the surgery or Dr. Golden, or if you want to see pictures, feel free to PM me.
Posted by Msplatinum
Rhinoplasty
Didn't do my research. Chose on a whim.
Posted by Brandylee
Rhinoplasty
Dr. Golden and his staff are amazing!! Dr. Golden is straight forward, has a great sense of humor, and is a very gifted surgeon. His staff is very accommodating and helpful. I'm very pleased with my results so far and I'm exited to see my nose fully healed.
View all reviews
Treatments offered at Theodore A. Golden, MD
Education / Training
Medical: MD, University of Michigan Medical School


Internship: University of California Irvine

Residencies:
General Surgery, William Beaumont Hospital, Troy, MI
Ear, Nose, Throat and Facial Plastic Surgery, University of Illinois, Chicago, IL