Chestnut Hill Tummy Tuck Doctors and Reviews
Average cost in US: $7,800
Average cost in Chestnut Hill: $8,575

Chestnut Hill Tummy Tuck reviews
100% of Chestnut Hill reviewers said Tummy Tuck was worth it
Featured Doctors

RealSelf Sponsors must meet eligibility requirements to qualify as a featured doctor.
Mel T. Ortega, MD

Scheduling out of town patients now
Get a Free Consult (305) 720-2434
Brooke R. Seckel, MD, FACS

Boston Magazine's Top Plastic Surgeon
For Consultation Call (978) 261-3426

Kelvin Eusebio, MD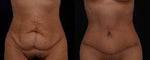 Board Certified Plastic Surgeon
Recover in the Dominican Republic!
Join RealSelf
Join the world's largest cosmetic surgery community.