Rockville Breast Lift Doctors and Reviews
Average cost in US: $7,975
Average cost in Rockville: $9,250

100% of Rockville reviewers said Breast Lift was worth it
Featured Doctors

RealSelf Sponsors must meet eligibility requirements to qualify as a featured doctor.
Christopher L. Hess, MD

With or Without Implants
Get Free Consultation (703) 596-3617
Adam Tattelbaum, MD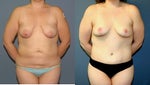 Wondering about your options?
Ask Dr. Tattelbaum (301) 710-9352
Moises Salama, MD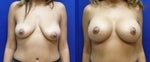 Out of town patients, confidential
Call Dr. Salama (305) 809-8883
Join RealSelf
Join the world's largest cosmetic surgery community.