Laurel Fat Transfer Doctors and Reviews
Average cost in US: $4,300
Average cost in Laurel: $2,000

50% of Laurel reviewers said Fat Transfer was worth it
Featured Doctors

RealSelf Sponsors must meet eligibility requirements to qualify as a featured doctor.

Anthony Hasan, MD
Refresh & rejuvenate your look
Scheduling out of town patients now
Robert F. Centeno, MD, FACS

Wondering about your options?
Ask Dr. Centeno (703) 957-0857
Ricardo L. Rodriguez, MD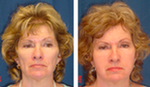 Expert in Fat Transfer & Butt Lifts
Call Dr. Rodriguez (410) 657-8126
Join RealSelf
Join the world's largest cosmetic surgery community.