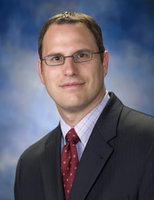 Joseph Michaels, MD
42 Expert Answers
11404 Old Georgetown Road, Suite 206
North Bethesda
,
MD
20852
About Joseph Michaels, MD
Joseph Michaels, MD practices in North Bethesda at Michaels Aesthetic and Reconstructive Plastic Surgery as a Plastic Surgeon, board certified by American Board of Plastic Surgery. Dr. Michaels was invited to join RealSelf in 2010, and has achieved "Participating Member" status. The doctor has 5 years of experience providing cosmetic and aesthetic medical services, and is a member of American Society of Plastic Surgeons (ASPS) and Weight Loss Surgery Foundation of America (WLSFA). Dr. Michaels has hospital affiliations at Sibley Memorial Hospital, INOVA Fair Oaks, Suburban Hospital, Johns Hopkins Hospital, Shady Grove Adventist Hospital, Holy Cross Hospital and VIrginia Medical Center.
Consultation Fee
Free consultation for cosmetic procedures. A credit card must be left to secure your consultation.
Featured Patient Reviews
Posted by Karenemountains
Tummy Tuck
Dr Michaels works out of Maryland/Washington DC hospitals. Having had past health issues, he made sure the hospital staff was on call for any problems but there were none. He not only did what we discussed, upon waking I found he had done more! Dr Michaels has had special training in recontouring people who have lost a lot of weight, and I know he did more than other surgeons said they could or would for me. The protein shake he prescribed made me healthier for the surgery, but also aided me in losing a total of 20# that I had not counted on. Poor me - having to buy new, smaller clothes! : ) Very patient, understanding, and actually fun to have worked with. His assistant Leah is also a treasure. No attitudes, just willingness to help in any way I needed. It's all good! He does all other kinds of plastic surgery as well, and if I ever decide to do more, I'll be going back to Maryland from New Mexico for him. No photos as most on this site pretty much speak for us all!
Posted by NoVaGirl
Body Lift
After 3 post-weight loss surgeries, I have nothing but good things to say about Dr. Michaels, and feel I would be remiss if I did not share this recommendation with others. I extensively researched plastic surgeons in the Washington DC metropolitan area, and Dr. Michaels was the most qualified. I don't take my health for granted, and don't look at any surgery as trivial. As such, I wanted the best doctor to care for me during this life-changing event. So I started researching plastic surgeons. Dr. Michaels was the fifth and last doctor I spoke to. Each doctor I met with was qualified in his own way, but Dr. Michaels' qualifications far surpassed the other doctors I spoke to, for a number of reasons. First, he has the most extensive and specialized training (and understood the latest techniques) in body contouring following significant weight loss. I wanted to work with a surgeon who was interested in and trained in procedures for patients who had experienced significant weight loss. And Dr. Michaels exhibits both of these qualifications. Second, Dr. Michaels spoke to me about contouring the body, and not just removing skin. That was the moment I knew Dr. Michaels would be my doctor. No other doctor I spoke to discussed body contouring. In fact, some of them warned me that I would be flattened out in the areas where skin was removed. That's acceptable (even desirable) for abs, but not for buttocks or breasts. Third, he seems to really understand and empathize with the struggles following significant weight loss. During that first visit, Dr. Michaels did as much listening as he did talking. He was curious about my journey, and attentively listened to my goals. It quickly became apparent that he genuinely wants to help his patients reach their goals. Fourth, he exhibits vision. During our first meeting, he had a clear strategy for how I could get to my vision. And fifth, he has been as engaged throughout my surgeries as he was during that first visit. As busy as he is, he is as involved in the pre- and post-surgery aspects of care as he is with the actual surgery, and makes himself available at all times to address any questions or concerns. With my most recent surgery, I had a small issue, completely brought on by my own biology. He knew exactly what to do to address my issue, and made himself available for office visits, calls, and emails. He also checked in on me regularly to make sure I was doing well. I cannot emphasize how comforting that was! The last thing you want is a surgeon who books you for the surgery, then is less accessible post-surgery. Since that initial, fateful meeting over a year ago, I've had three highly successful surgeries with Dr. Michaels. My first surgery was a circumferential body lift, my second surgery was a breast lift, and my third surgery was an inner thigh lift. Besides his technical and artistic skills, and great attention to pre-, during, and post-surgery care, Dr. Michaels exemplifies extraordinary bedside manner. He should teach courses in doctor/patient interaction. This is a natural skill of his, something that seems to come very easily to him. I've had a lot of allies on my journey, and Dr. Michaels has been one of my most important (and favorite). He has cheered me on, celebrated my successes, and through his surgical skills, vision, and caring demeanor, has helped me to become the person I believe I was born to be. I now face the world with a new-found confidence, and will never be able to sufficiently thank him for the role he's played in my journey. I have no doubt that he treats all his patients the same, and am quite certain you will have the same experience. One last word – Leah, Dr. Michaels Office Manager, is a great asset to his team. Leah has been a huge help, working behind the scenes to organize all the details and keep everything operating smoothly. She is so approachable and responsive, and always has a friendly smile and word as you come and go. Leah exemplifies the same level of care and concern as does Dr. Michaels. All in all, if you choose Dr. Michaels, you will not be disappointed. In fact, your life will be changed in ways you never imagined.
Treatments offered at Michaels Aesthetic and Reconstructive Plastic Surgery
Education / Training
Undergraduate: BA, University of Pennsylvania

Medical: MD, The Mount Sinai School of Medicine
Residencies:
General Surgery, New York University Medical Center
Plastic Surgery, Institute of Reconstructive Plastic Surgery, New York University Medical Center

Fellowships:
Body Contouring, Post-weight Loss Body Contouring, Clinical Instructor of Surgery, University of Pittsburgh Medical Center