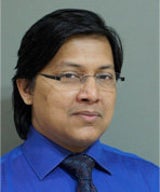 Sameer Karkhanis, MD
15 reviews
30 Expert Answers
Centre for Cosmetic & Reconstructive Surgery, Soham Plaza, North east wing,Tikujinii Wadi road,
Thane (W), Mumbai
,
400607
India
www.cosmeticssurgerycentre.com
About Sameer Karkhanis, MD
Sameer Karkhanis, MD practices in Thane (W), Mumbai at Centre for Cosmetic & Reconstructive Surgery as a Plastic Surgeon. Dr. Karkhanis was invited to join RealSelf in 2012, and has achieved "Participating Member" status. The doctor has 8 years of experience providing cosmetic and aesthetic medical services. Dr. Karkhanis has hospital affiliations at Jupiter Hospital, Thane.
See Dr. Karkhanis on Twitter
Featured Patient Reviews
Posted by emy4real
Vaser Liposuction
I give Dr Sameer these ratings because he did for me what someone else found so difficult to do. He is an aesthetic plastic surgeon not just a plastic surgeon. I had many questions and doubts and he never lost patience with me. He always appeared calm and soft spoken. I chose Dr Sameer because of his prompt response to querries,he had great reviews, he gave a realistic goal and he was sensitive to racial differences.Having said that,I was still anxious until after I saw that every thing had gone well.
Posted by vinishamathur
Tummy Tuck
I checked his website and read the reviews. I thank my stars that I found an excellent doctor like Dr. Sameer. He comes from a family of doctors- both the parents, brother, cousins, are all doctors. So genius is in his genes. Even his hospital has a serene spa like ambience. My advice to everyone is to go ahead with cosmetic surgery if you feel you need it. Only be careful that you find a properly qualified and experienced doctor.
Posted by sushil_vengurlekar
Hair Transplant
I Still remember my first appointment with Dr. Sameer Karkhanis, the best part during the appointment was that Dr. Sameer was very professional and he addressed all my concerns about what I could expect from the surgery. Dr. Sameer and his staff took the additional time ensure a natural look that so far is exceeding expectations. During the entire surgery Dr. Sameer was more a friend than a doctor who was trying to give you that comfort level and make the entire HT surgery an experience. Appreciated the time with Dr. Sameer and his commitment to customer satisfaction. My overall experience with the procedure and Dr. Sameer was outstanding.
Posted by KRAS
Tummy Tuck
Dr Sameer was excellent in all areas related to my surgery. He was recommended to me by a friend. A friend recommended Dr Sameer. During my first visit itself I felt comfortable to discuss my issues and concerns. He gave me a realistic and detailed explanation of what I could expect from my surgery. There was no pressure to decide then and there. I took my time and after a series of e-mail conversations with him I made up my mind and believe me - this is one of the best decisions I have taken in my life. I believe Dr. Sameer is an extraordinary medical practitioner. He is an extremely skillful surgeon who knows exactly what procedure is appropriate for a particular body type. Dr Sameer and his team have been simply marvelous. He took all precaution to address my health issues pre-op. I could see the results of my surgery on the second day itself. There was hardly any pain as it was managed well by painkillers - just some discomfort. The post operative care was par excellence. His patients' comfort is of utmost importance to him and he goes the extra mile to put you at ease. He was very approachable even after I was discharged from the hospital. I stayed in the hospital for 12 days out of choice. I saw his astronomical amount of patience as no question of mine went unanswered. Dr Sameer's integrity and high ethics of practice were clearly visible throughout my interactions with him. The hospital is comfortable and clean and the nursing and admin staff are very friendly and active. They leave no stone unturned to make your stay comfortable. Today I am a more cheerful and confident person, no more fears or worries. I am happily receiving compliments for my improved body contour now. I still experience some tightness in my abdomen which I understand is normal and will go away with time and I am looking forward to begin exercising and lose some more weight. So I would say Dr Sameer is absolutely worth it! Thank you Dr Sameer.
Posted by YosefTexas
Read about Dr. Sameer online and realself. I went to India really nervous - but was very pleasantly surprised. I traveled to Thane to have high def liposuction and rhinoplasty surgery done. Both surgeries were done at the same time under full anaesthesia. The entire experience was smooth. Dr. Sameer was very generous with his one-on-one attention. His entire team, those who spoke English and those who didn't, were very competent. Coming from the US, I am beyond satisfied with my experience with Dr. Sameer. And I can't for the final results. This truly has been a life-changing experience!
Posted by aditya1123
First of all, congratulations on being approved as an expert in Realself.com... well deserved indeed. As a patient I have been satisfied with the surgery I have undergone under your expertise.....it was a great experience and thanking you for installing the confidence along with it.... wishing you luck...
Posted by rajnikant
Hair Transplant
Lot of my friends and colleague ask why did I choose Dr Sameer not any other Dr. and answer to them is I don't know it just the connect that happened in 1 st meeting. I am glad that I decided to go for this surgery and thankful to Dr. cum Magician Sameer Karkhanins for doing this magic on me. And I also want to thank support staff for being there to help sameer to perform his magic. I strongly recommend anyone having hair loss problem, to atlaest visit Dr. Sameer Karkhanis onece, before you make your mind. I am sure it will certainly help you to take much more informed decision
Posted by dmala
Tummy Tuck
Dr.Sameer is not only an extremely well qualified ,skilled aesthetic and cosmetic surgeon,but he is a wonderful human being.He cares for his patients like he would for his family and hence I would recommend him above any other doctor.A doctor's post operative interaction with his patient is immensely important,and with him its just superb!
Posted by dev.masurekar
Hair Transplant
Recommended by Company's Medical Officer, Dr. Ashish Chaudhari.
Posted by luca
Vaser Liposuction
Posted by Gavrick
Facelift
Pretty simple, really. Sam knows his stuff, answered all my questions and concerns, basically "held my hand" through recovery, was very thorough in making sure I was healthy enough for the procedures, never pulled any punches, went conservative on my surgery so I would look like a younger, refreshed version of myself. We correspond every couple of days and he faithfully answers me. Not the least nor most expensive guy in India, but perhaps the best. I met several other patients who were there for things like lipo, tummy tucks, etc, who had done vastly more research than I had, and they were unanimous in their praise.
Posted by Parul
Vaser Liposuction
Always opt for the best qualified surgeons instead of choosing fancy clinics and going to surgeons who only advertise . CCRS is one such clinic which only focus for the best to be given to a patient .
Posted by BiSt
Hair Transplant
Posted by pany
Vaser Liposuction
I can highly commend my doc, his clinic and staff!!!!
View all reviews
Treatments offered at Centre for Cosmetic & Reconstructive Surgery
Education / Training
Medical School (MBBS): Grant Medical College

Post Graduation (MS General Surgery) : Jawaharlal Medical College, Belgaum,

Super Specialisation (DNB Plastic Surgery) : Lok Nayak Hospital, Maulana Azad Medical College, Delhi,

Specialist Registrar : Department of Plastic, Reconstructive & Microvascular Services, Tata Memorial Hospital, Mumbai,

Fellowships:
Aesthetic Surgery,Brazilian Scientific Institute of Plastic and Reconstructive Surgery, Sao Paolo, Brazil
Aesthetic Surgery, Federal University of Parana, Curitiba, Brazil