Honolulu Mommy Makeover Doctors and Reviews
Average cost in US: $12,400
Average cost in Honolulu: $16,225

100% of Honolulu reviewers said Mommy Makeover was worth it
Featured Doctors

RealSelf Sponsors must meet eligibility requirements to qualify as a featured doctor.
Shim Ching, MD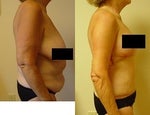 Wondering about your options?
Ask Dr. Ching (866) 548-8596
S. Larry Schlesinger, MD, FACS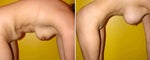 Get your pre-baby body back
Click Here or Call (888) 930-4044
Randy Wong, MD
Ask Dr. Wong what to expect
Call For Consultation (808) 670-3084
Join RealSelf
Join the world's largest cosmetic surgery community.