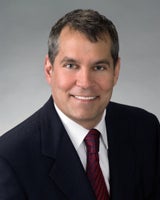 Brian Howard, MD
13 reviews
176 Expert Answers
1357 Hembree Rd, Suite 200
Roswell
,
GA
30076
About Brian Howard, MD
Brian Howard, MD practices in Roswell at North Fulton Plastic Surgery as a Plastic Surgeon, board certified by American Board of Otolaryngology and American Board of Plastic Surgery. Dr. Howard was invited to join RealSelf in 2012, and has achieved "Distinguished Member" status. The doctor has 15 years of experience providing cosmetic and aesthetic medical services, and is a member of American Society for Aesthetic Plastic Surgery (ASAPS) and American Society of Plastic Surgeons (ASPS). Dr. Howard has hospital affiliations at North Fulton Regional Hospital, Northside Hospitals of Atlanta.
Consultation Fee
Free. Just Mention RealSelf!
Featured Patient Reviews
Posted by emattson23
I could not be happier with my results. I interviewed several surgeons and selected Dr. Howard because of his bedside manner and how patient he was with me. He truly cares about your results and how YOU feel about the procedure. This was important to me. The results are outstanding. I had an breast augmentation and they look perfect. Very natural and the scar (which I was worried about) isn't even noticeable because of his skilled incision. He this a master of his trade and the result is perfection.
Posted by la1173
Him and his staff are great. Dr. Howard has done Smart Lipo and I have to say it was the best thing that I have ever done. Dr. Howard went over the entire procedure with me and told me how the results may differ between areas. I went forward with having the procedure and had fabulous results. Dr. Howard has a great bedside manner and is very honest and upfront when answering all of my questions. Just a great experience overall and I would recommend him to everyone I know.
Posted by AtlantaGA
I have nothing but the most glowing feedback for Dr. Brian Howard and his practice!! I work in the healthcare field so from my general practitioner to my dermatologist, I always do extensive research before selecting any Doctor. I look at academic background, experience/ years in practice, and all the patient reviews. Plus I always want a Doctor who stays abreast of the field and the research of what works, rather than saying 'this is the way I've always done it.' The fact that Dr. Howard has 14 years of experience, belongs to 4 different plastic surgery organizations, publishes literature and always wants to educate himself and his staff on the latest techniques and procedures on what works best made me feel that I would get the best results possible. When I was researching a Doctor for Fraxel treatment to fade out some of my dark surgical scars, I actually looked at quite a few Doctors but ended up ruling out other qualified Doctors due to reviews I found of dissatisfied patients. The patient's reviews for Dr. Howard seemed to consistently reflect that he and his staff were very compassionate, helpful and very qualified. Although there were many other options closer to my home, I drove further out to his practice for a consultation with him. I really like Dr. Howard when I met him; he was kind, friendly and sincere. He sat with me and made sure I felt that all my questions were answered. His practice manager Michelle was also so wonderful as we talked more about scheduling the procedure and other questions I had. She is so personable, and has been so quick about answering emails on any questions I have and with scheduling appointments. Even when they are running late she has given me a call to let me know so I could come to the office later rather than sitting there waiting, which I really appreciate! I work on patient safety, regulations and quality control as part of my work so one of the first things I noticed is how unbelievably clean and sanitary the whole office is. I was even impressed at how organized all of the staff's desks were. The suite where they did the Fraxel laser is immaculately clean and organized, you see both the Doctor and assistant put on new gloves prior to each procedure and everything is done in such a systematic way. The assistant LeeAnn has such a great and warm personality and puts you at ease right away before your procedure. She is very knowledgeable and helpful with any questions or concerns you may have. You can tell she and Dr. Howard have worked together for a long time. From giving the anesthetic shots to doing the actual Fraxel laser, they work as a team and the whole process is seamless. Dr. Howard talks you through everything that he is going to do so you know what to expect. He doesn't want you to be in pain so even after he gives you an anesthetic, once he starts the procedure he asks you how it is feeling to makes sure that you aren't feeling any pain. He is very precise, and uses a marker prior to using the Fraxel laser to mark the exact spots to make sure he targets the correct areas. LeAnn uses a fan to blow cold air on you while they are doing the Fraxel laser to further minimize pain, but due to Dr. Howard's great skill with the anesthetic you really don't feel anything/any pain. Dr. Howard and his entire staff are all so warm and friendly, and he is a very kind and extremely skilled Doctor. I feel like I am in very good hands. Even though Fraxel treatments take place in a series of 6 treatments to get results, I have already started seeing results after my first treatment. I would highly recommend Dr. Howard!!
Posted by Ashlynn2011
Dr. Howard and his staff are extremely knowledgeable and understanding.
Posted by RunnerATL
SmartLipo MPX
I had Smart Lipo on my lower abs and love handles with Dr. H on Friday. It's now Monday and I cannot believe what a difference I see already. The procedure was painless and the recovery has not been bad at all. My Aunt had Smart Lipo with Dr. H so I felt comfortable going to him since I knew her results were good. I plan on going back in a few months to get my inner thighs and knees done. I'd recommend Dr. H to anyone.
Posted by lonilindsey
I heard about Dr. Howard from a friend of mine who had the Smart Lipo procedure. Dr. Howard and his staff did a great job of informing me about the procedure, what to expect, how the procedure would go, recovery time, etc. I would reccommend Dr. Howard to anyone.
Posted by E. in Atlanta
Rhinoplasty
I picked him based on just internet search, I followed faked reviews I guess. this is why I want to put my experience with him out there..this is true review from true patient.
Posted by Alagal
Fraxel Laser
Great credentials for Dr. Howard, comes highly recommended.
Posted by Renee03
Because Dr. Howard was EXCELLENT.. My niece and her friend told me about Dr. Howard. He is GREAT!!! Doctor Brian Howard did a great job on my Smart Lipo, I'm feeling great about my self. I would referred him to who every want to do cosmetic surgery.
Posted by jodybow
Breast Implant Revision
I originally chose him because his office was close to my house but I stayed with him because I really think he and his staff are the best! I called Dr Howard and he and his office staff worked with me to have the surgery within the time frame so that I could continue my travel plans and have my husband with me after surgery. I can't say enough about how helpful everyone was in helping to get this done on my tight schedule!!
Posted by kkerby
I had a revision done on my abdomen (smartlipo). Since my procedure I have seen 1/2 dozen plastic surgeon's to correct the irregularities that occurred after Dr. Howard's procedure. I can no longer wear a bikini, ever again. I can not have a tummy tuck due to my lack of available skin and fat. I have been told by some of the best in the business (LA - Dr. Stoker/NY-Dr. Sid Coleman) that only fat grafting is going to give me a slight chance of improvement. It will cost me around $20,000-$30,000 and there are no guarantees. They both told me he took out way to much fat, went into my dermis and from a scale of 1-10 on irregularities I am an 8/9. It is sad because I am in my early 40's and I have a good figure otherwise but will be wearing a tankini for the rest of my life because of the results. I would never recommend Dr. Howard and his in office/awake procedure is not pleasant. Do your research!
Posted by gail turner
I feel that Dr. Brian Howard has a wonderful professional bedside manner. He takes the time to answer all of your questions at any time. Dr. Howard is quite talented with placement with little scaring. Even though his practice is an hour away form where I live, I feel that he is worth the drive. This is my second procedure with Dr. B. Howard, both went very well.
View all reviews
Treatments offered at North Fulton Plastic Surgery
Education / Training
Medical: University of Rochester School of Medicine, Rochester, NY
Residency: Plastic and Reconstructive Surgery, University of Texas Southwestern in Dallas,1998