West Palm Beach Tummy Tuck Doctors and Reviews
West Palm Beach Tummy Tuck cost
Average cost in US: $7,800
Average cost in West Palm Beach: $7,875

West Palm Beach Tummy Tuck reviews
100% of West Palm Beach reviewers said Tummy Tuck was worth it
Featured Doctors

RealSelf Sponsors must meet eligibility requirements to qualify as a featured doctor.

David Rankin, MD

Wondering about your options?
Ask Dr. Rankin (561) 288-5064

Itzhak Nir, MD, FACS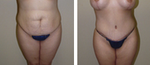 Remove fat & skin from abdomen
Get a Free Consult (561) 600-4019
Join RealSelf
Join the world's largest cosmetic surgery community.