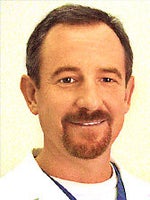 Daniel M. Calloway, MD
0 Answers
About Daniel M. Calloway, MD
Daniel M. Calloway, MD practices in Ponte Verde Beach as a Plastic Surgeon, board certified by American Board of Plastic Surgery. Dr. Calloway meets the professional criteria to participate on RealSelf, but has not updated this profile. Dr. Calloway qualifies to share their expertise on cosmetic procedures, including Tummy Tuck, Breast Augmentation and Breast Implants. The doctor is a member of American Society of Plastic Surgeons (ASPS).
Are you Dr. Calloway? Claim Your Profile
Featured Patient Reviews
Are you a patient of Daniel M. Calloway, MD?