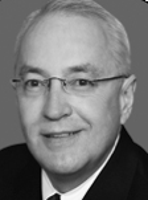 Wayne Mucci, DO
0 Answers
6600 North Andrews Ave., Suite 555
Ft. Lauderdale
,
FL
33309
About Wayne Mucci, DO
Wayne Mucci, DO practices in Ft. Lauderdale as a Facial Plastic Surgeon, board certified by American Osteopathic Board of Otolaryngology - Head & Neck Surgery/Facial Plastic & Reconstructive Surgery. Dr. Mucci meets the professional criteria to participate on RealSelf, but has not updated this profile. Dr. Mucci qualifies to share their expertise on cosmetic procedures, including Facelift, Lifestyle Lift and Lower Face Lift.
Are you Dr. Mucci? Claim Your Profile
Featured Patient Reviews
Are you a patient of Wayne Mucci, DO?
Posted by Ididittoo
Lifestyle Lift
Dr. Mucci is a magician and a genius! I highly recommend him. Please see the "Review Your Experience and Procedure" section of this review.
Posted by Bocagirl2108
Lifestyle Lift
The Rating is based on my overall experience, I can dwell on small things but won't as it does not affect my overall experience and results. location was chosen because it is near my place of residence.
Posted by olgac
Lifestyle Lift
Time spent with me was rated lower because I made the decision to have the operation on Friday and had the procedure on Monday. Not much time to spend with me. My mind was made up that this would be the procedure for me. The after care was excellent, the staff was available and answered any questions I had after the surgery. My recovery was incredibly fast, in 10 days I was back with little bruising.