Brandon Rhinoplasty Doctors and Reviews
Average cost in US: $6,825
Average cost in Brandon: $5,650

78% of Brandon reviewers said Rhinoplasty was worth it
Featured Doctors

RealSelf Sponsors must meet eligibility requirements to qualify as a featured doctor.
Jaime Perez, MD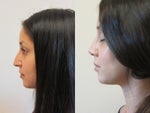 Board Certified Tampa Surgeon
Free Consultation (813) 344-5988

Francis (Frank) William Rieger, MD

Achieve natural-looking results
For Free Consultation (813) 756-1906
Daniel Greenwald, MD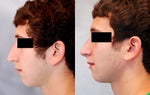 Questions about your options?
Ask Dr. Greenwald (813) 708-1713
Join RealSelf
Join the world's largest cosmetic surgery community.