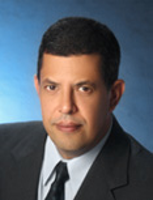 Nelson Rubio Silfa, MD
0 Answers
Clinica Corominas Restauracion, No. 57-7, Planta
Santiago
,
00000
DOMINICAN REPUBLIC
About Nelson Rubio Silfa, MD
Nelson Rubio Silfa, MD practices in Santiago as a Plastic Surgeon. Dr. Silfa meets the professional criteria to participate on RealSelf, but has not updated this profile. Dr. Silfa qualifies to share their expertise on cosmetic procedures. The doctor is a member of American Society for Aesthetic Plastic Surgery (ASAPS).
Are you Dr. Silfa? Claim Your Profile
Featured Patient Reviews
Are you a patient of Nelson Rubio Silfa, MD?
Posted by LOVINGTHEWHOLEME
Mommy Makeover
My doctor is excellent. Great experience. Highly recommended.
Posted by linaldin
Facelift
I have seen his work on my fellow dance partners and teacher. HE IS THE Best there is. First my facelift. I will be meeting him in person on Tuesday. However upto now. I am so comfortable with him as a surgeon. His ethics and professional reputation is spotless. He is a bit pricy. I always believe in" you get what you pay for."