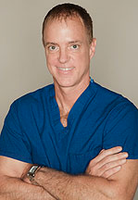 Richard Restifo, MD
14 reviews
9 Expert Answers
59 Elm Street, Suite 560
New Haven
,
CT
06510
About Richard Restifo, MD
Richard Restifo, MD practices in New Haven at Restifo Plastic Surgery as a Plastic Surgeon, board certified by American Board of Plastic Surgery. Dr. Restifo was invited to join RealSelf in 2012, and has achieved "Participating Member" status. The doctor has 20 years of experience providing cosmetic and aesthetic medical services, and is a member of American Society for Aesthetic Plastic Surgery (ASAPS) and American Society of Plastic Surgeons (ASPS).
See Dr. Restifo on Facebook
Featured Patient Reviews
Posted by hyphen613
Breast Reduction
Dr. Restifo and his staff are awesome and made my experience a very positive one. I highly recommend Dr. Restifo and would go back to him if I ever needed other plastic surgery. He is very caring and takes the time with each patient that is necessary to ensure they understand the procedure and to answer any questions.
Posted by anri2277
I had my breast augmentation about 3 months ago with Dr. Restifo. I am extremely pleased with the results. If his pedigree doesn't speak highly enough, I can tell you that the results are far exceeded my hopes and expectations. Dr. Restifo is extremely professional and knowledgeable. He knew the perfect size for me and I was so impressed that there was not one bruise even immediately after surgery. Absolutely amazing. So happy with the results!
Posted by princessring
Breast Augmentation
As a result, I consulted with a small number of well-regarded surgeons specializing in aesthetic breast surgery. One of these surgeons was Dr. Richard Restifo, a plastic surgeon based in New Haven and Wilton, CT. During my consultation, he was knowledgeable, considerate, and patient. He spent ample time a taking my medical history, conducting a physical examination, and answering my questions about breast augmentation. Since I had some negative surgical experiences in the past, I had, perhaps, more questions and concerns about the surgery than other prospective patients. Dr. Restifo answered my questions calmly, kindly, and clearly. After additional deliberation, I decided to have Dr. Restifo perform breast augmentation surgery on me. My surgery, performed at Temple Medical Center, in New Haven, CT, was successful. Dr. Restifo and Gabrielle Troisi, PA., ensured that my recovery was as painless as possible. Dr. Restifo is an excellent surgeon whom I would recommend to anyone needing and/or wanting breast surgery.
Posted by GizGirl
Breast Implant Revision
A friend referred me. Actually, my friend's breasts referred me. I heard Dr. Restifo was the doctor to go to for "reconstructive" surgury. My friend who recently had breast surgury performed by Dr. Restifio motivated me to see him & have him fix my problem. I wish I saw Dr. restifo the first time around because I feel he would of known that my body needed bigger implants to fill my implant pockets out. Dr. Restifo is the best!
Posted by shorelineequine
Dr. Restifo and his wonderful staff couldn't have made my experience any easier. They were caring and led me through the entire process from beginning to end. Dr. Restifo is an exceptionally skilled surgeon; I am extremely pleased with the results and feel blessed to have had him as my surgeon. The entire staff is wonderful and made me feel very comfortable. Gabby and Lisa are the sweetest people you will meet. thank you all so much.
Posted by rhonicakes2
After extensive research into abdominoplasty, I chose Dr. Restifo, whose credentials, testimonials, and before & after photos were truly amazing. I'm glad I did. He and his staff are excellent. I found him by doing extensive online research and talking to friends who had had the procedure done. I felt his credentials and work were a much higher caliber than others I researched. I was not disappointed. He and his office staff prepared me well for my surgery. In addition to the beautiful work he did, he and his staff were very courteous, friendly and knowledgable in what I would consider a very personal surgery. I would highly recommend him to anyone. Thank you so much for giving me my flat belly back!!!!
Posted by lboden
I was referred to Dr. Restifo and after two previous consultations I knew he was the man for the job.
Posted by saks
After researching many doctors...Dr. Restifo was the most educated, and highly revered surgeon in his field. After waiting for close to 10 years the decision to get my life and body back was an excellent choice. What Dr. Restifo did for me after 3 C-Sections was in part simply life altering and my results are miraculous to say the least. His talents are far superior than anyone I have seen. Dr. Restifo is very professional and caring to his patients individual needs as well his staff is always very warming. I could not be more pleased with my experience!!
Posted by awarren
From the first meeting, throughout a long journey to the final result....He is Excellent!
Posted by diac012
My experience was completely positive. I choose Dr. Restifo because of all the referrals I had gotten from people. His reputation speaks for itself. Dr. Restifo came highly recommended by a number of people. I am so happy with my results. I had been diagnosed with Breast Cancer and I decided on a bi-lateral mastectomy. Dr. Restifo did my breast reconstruction. He is such an accomplished plastic surgeon that I placed all my trust in him. He and his staff are very friendly and very compationate. They made me feel very comfortable. I am so happy with my results.
Posted by Drivenwoman
Tummy Tuck
I have heard only good things about Dr Restifo, my friend saw him on TV a while ago and I've seen pictures of his work, I can't wait! Now that I already saw the incision I see he wasn't lying when he said it would be low! I'm very happy so far.
View all reviews
Treatments offered at Restifo Plastic Surgery
Education / Training
Medical: MD, Harvard Medical School