Englewood Tummy Tuck Doctors and Reviews
Average cost in US: $7,800
Average cost in Englewood: $9,150

100% of Englewood reviewers said Tummy Tuck was worth it
Featured Doctors

RealSelf Sponsors must meet eligibility requirements to qualify as a featured doctor.
Terrence Murphy, MD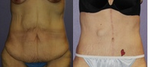 Improve skin elasticity & muscle tone
Get a Free Consult (303) 586-3990

Nick Slenkovich, MD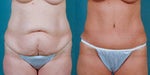 Tummy Tuck, Lipo, Body Contouring
Call Dr. Slenkovich (303) 835-0517

Frank Campanile, MD

Ask about the C.L.A.S.S. Tummy Tuck
Call Dr. Campanile (720) 358-2572
Join RealSelf
Join the world's largest cosmetic surgery community.