Tarzana Breast Reconstruction Doctors and Reviews
Average cost in US: $10,725
Average cost in Tarzana: $15,275

90% of Tarzana reviewers said Breast Reconstruction was worth it
Featured Doctors

RealSelf Sponsors must meet eligibility requirements to qualify as a featured doctor.

Elizabeth Kim, MD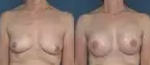 Wondering what procedure for you?
Ask Dr. Kim (310) 299-7146

Lisa B. Cassileth, MD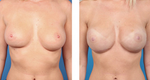 Female Board Certified Plastic Surgeon
Ask about your options (424) 293-3851

Max Lehfeldt, MD, FACS
See what option is right for you
Click Here or Call (626) 593-5623
Join RealSelf
Join the world's largest cosmetic surgery community.