San Francisco Breast Implant Removal Doctors and Reviews
Average cost in US: $3,750
Average cost in San Francisco: $2,500

100% of San Francisco reviewers said Breast Implant Removal was worth it
Featured Doctors

RealSelf Sponsors must meet eligibility requirements to qualify as a featured doctor.
Joseph Mele, MD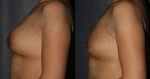 Board Certified Plastic Surgeon
Consult with Dr. Mele (925) 400-8711

Elizabeth Lee, MD
Specializing in female procedures
Call Dr. Lee (510) 686-3931
Vivek Bansal, MD
Wondering about your options?
Ask Dr. Bansal (925) 273-9171
Join RealSelf
Join the world's largest cosmetic surgery community.