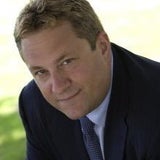 Steven Teitelbaum, MD
11 reviews
153 Expert Answers
1301 20th St, Suite 350
Santa Monica
,
CA
90404
About Steven Teitelbaum, MD
Steven Teitelbaum, MD practices in Santa Monica at Steven Teitelbaum MD Inc as a Plastic Surgeon, board certified by American Board of Plastic Surgery. Dr. Teitelbaum was invited to join RealSelf in 2008, and has achieved "Distinguished Member" status. The doctor has 18 years of experience providing cosmetic and aesthetic medical services, and is a member of American Society for Aesthetic Plastic Surgery (ASAPS) and American Society of Plastic Surgeons (ASPS). Dr. Teitelbaum has hospital affiliations at St. Johns Hospital and Health Center.
See Dr. Teitelbaum on Twitter
Consultation Fee
$100. The consultation fee can be applied to the cost of surgery.
Featured Patient Reviews
Posted by tonton
Breast Implants
Posted by kermitcyeh
Breast Implants
Excellent doctor with great bedside manner. Not arrogant at all. Answered my questions and had a sense of humor.
Posted by lauriesc
Breast Implant Revision
I researched all the top doctors in Los Angeles and settled on Dr. T for his knowledge, professionalism and results. I had breast augmentation revision and went from saline to silicone gel. The difference is amazing. They are soft and natural. He is direct and to the point, which I think can be taken as cold or arrogant, but he answered all of my questions and consulted with me twice as I worked through my concerns. He truly is an artist and doesn't go for that giant, fake breast thing. The office staff is wonderful and helpful. I never had a wait time. His nurse Audrey is so sweet, smart and gentle. Hands down, he is the only plastic surgeon I would recommend to anyone. Look at the pictures on his website. They are very accurate images of what you'll get. He was also reasonably priced.
Posted by alex_n
Nice staff and facility, but terrible post-surgery care. He runs a business and doesn't want to deal with any complaints or patient concerns. Be warned if you end up with less than desired results, unless you like being passed off!
Posted by happygirl55
Breast Augmentation
So far, he's great! Great staff too-- very helpful, very warm.
Posted by Div P
I read reviews, talked to people in the community and saw his article in Allure. All the positive reviews helped me get to the office but he made me so comfortable and confident I stay with him as my surgeon . Overall it was the best experience I could ask for. Dr T. was honest and upfront with me about the entire process. He is very professional and direct which is what you want when choosing a cosmetic procedure. The entire staff makes it easy to get the new body you want without stress, or aggravations that happen at other offices. By far the best Plastic Surgery experience and I have a great new body thanks to Dr T
Posted by CJLA2011
Liposuction
Referral from three friends and family members. What I appreciate most about Dr. Teitelbaum is that he told me his honest opinion, not simply acquiescing to my requests, or telling me what would put the most cash in his pocket. Dr. Teitelbaum made sure that I had his contact information so that I could phone him, even after hours, with questions or concerns before and after the surgery. He called me personally the day after the surgery to discuss how I felt and what I could expect in the next few days. I would highly recommend him to anyone seeking a professional experience with superb results.
Posted by Kathleen Zacharski
I went to Dr. Teitelbaum because I wasn't happy about how my neck and eyes were looking as I aged. I was very clear about not having that "face lift" look you often see on those who have had facial work. He listened to my concerns and we discussed what he thought would be best for the results that I was looking to achieve. I thought that he explained the procedure, the after care and the results I could anticipate very well. His staff were all very kind, courteous and very helpful. Dr. Moorman also listened to my concerns about after surgery nausea and made sure that I had no problems. I went to Serenity, as suggested, and also had the best of care at that facility. I definitely have to say that I'm very happy with the results of my face, eyes and neck surgery and that, after 10 years, I still have a well defined neck line. Because of such a good experience with Dr. Teitelbaum and his staff, I returned later to have a tummy tuck and am also very happy with the results of that procedure. I have recommended Dr. Teitelbaum, to family and friends because I believe him to be good at his craft and he's also caring and ethical.
Posted by vickik
Breast Implant Revision
Dr. Moorman is excellent. She talked to be the day before surgery and called me to see how i was doing the next day, very nice!! The office could not have been more professional and friendly in handling all aspects of my surgery. The staff explained the postoperative course accurately, it was very helpful to know what to anticipate and to plan accordingly. Deciding to have cosmetic surgery is a very personal and important decision, finding the right surgeon is clearly key. Dr. Teitelbaum is the right decision.
Posted by barazawa77
Tummy Tuck
I interviewed 3 different surgeons (general surgeon, female surgeon and Dr. Teitelbaum. I did a lot of research on all 3 and Dr. Teitelbaum had by far the best credentials. I was interested in interviewing a female surgeon since I support women in the medical field. Unfortunately the office nor the consult gave me a feeling of confidence or comfort. The doctor seemed scattered and a bit high strung. It made me feel even more stressed out than when I went in. I had the "opposite" experience when I went to my consultation with Dr. Teitelbaum. His staff was very friendly. Dr. Teitelbaum was very personable and listened intently to what my concerns were around my stomach and also my concerns around how another surgery would impact my family (I have two young kids) and me professionally ( I work full time). After he heard all my concerns and he asked me a lot of questions he gave me his recommendation on what I would need to do to meet my expectations. He told me the must do list, the let's wait and see until your body normalizes since I was still nursing and the can't do all at once list. His recommendation was definitely not cut and paste - in fact, quite the opposite. He wrote notes during the consult and at the end records verbally your personal situation, expectations and what was agreed upon together in terms of a solution. I was VERY impressed because he didn't just hear that I wanted a flat stomach, he heard why and what made my situation unique. I didn't get this at all in either consultation with the general surgeon and or the other plastic surgeon I had interviewed. Dr. Teitelbaum also said to call at any time with questions or come into his office at any time with questions. My 2nd consult was just as informative and professional and my husband who came with me definitely agreed that we couldn't have chosen a better surgeon. Dr. Teitelbaum was great about asking my husband if he had any questions regarding the procedure, the recovery or the results. Last but not least the surgery... The entire staff was more than excellent. The pre-op nurse was great about being available to answer any questions. I thought I was getting sick the week prior and she was great about informing me about the medications I could and could not take. The anesthesiologist called me the evening before to check in and make sure that I was doing okay. The operating nurse was so sweet and made me feel so comfortable. Everyone was great and Dr. Teitelbaum did an amazing job. He recommended that I stay at a recovery center for two days knowing that it would be hectic with two babies at home and the first two days are critical in terms of recovery. He visited me in the recovery center and was available for any questions. The recovery center was amazing - I didn't want to leave! My new tummy is life changing! I feel great in clothes and I just rocked a bikini for the first time. I am 10 weeks post op and every day gets better and better. It is still improving which I can't even believe! Dr. Teitelbaum and his staff are 5 stars across the board. You couldn't ask for a better doctor or staff.
Posted by laura_g
After months of researching surgeons in Los Angeles I finally found Dr. Teitelbaum and I would say it was one of the best decisions I have ever made. He is professional, straight forward, very honest AND does an amazing job.
View all reviews
Treatments offered at Steven Teitelbaum MD Inc
Education / Training
Undergraduate:
University UC Berkeley AB Physiology, 1984

Medical School:
University of California at Los Angeles, 1988
Residency:
Harvard/Beth Israel Hospital General Surgery, 1988-1993
University of Southern California
Plastic and Reconstructive Surgery, 1993-1995