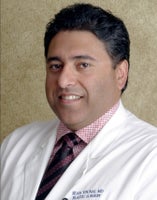 S. Sean Younai, MD, FACS
Specials and Deals
$4800 Breast Augmentation
$4800 Abdominal Liposuction
Military Discount
15 reviews
475 Expert Answers
16055 Ventura Blvd, Suite 100
Encino
,
CA
91436
About S. Sean Younai, MD, FACS
S. Sean Younai, MD, FACS practices in Encino at California Center For Plastic Surgery as a Plastic Surgeon, board certified by American Board of Plastic Surgery. Dr. Younai was invited to join RealSelf in 2008, and has achieved "Distinguished Member" status. The doctor has 16 years of experience providing cosmetic and aesthetic medical services, and is a member of American Society of Plastic Surgeons (ASPS) and Fellow, American College of Surgeons (FACS). Dr. Younai has hospital affiliations at Tarzana Regional Medical Center and Encino Hospital.
Consultation Fee
Free. free if you mention RealSelf.com
Featured Patient Reviews
Posted by bikerider7777
Male Breast Reduction
Doctor Younai and office staff are so nice and professional. He has done hundreds of these procedures and his methods are conservative instead of leaving huge scars as other surgeons suggested was the only method. I followed his suggestions and now have excellent results. I am very pleased...
Posted by twinsrock
Tummy Tuck
I put 5 stars first and re-rate my MD after I see my results n his ff up. bedside manner is great, makes me feel comfortable thats y i chose him after all my consultation with other plastic surgeons. And ofcourse he had the best TT pictures of his clients. ill post again soon. goodnighr! ff up! more than 5 stars. Im very pleased..... ;:)
Posted by brokenkitten13
Liposuction
He did an amazing job. The office was lovely, the staff was helpful. Only thing i wish there was more after care instructions, also when i had spoken to Harpreet she told me my medications were all included however i ended up having to spend $120 on more (i needed more). Firstly let me say, I chose Dr.Younai because of his large volume liposuction photos on his website. His results were amazing, and I think mine are too! I am so happy with the job he did. The lady i spoke to most - Harpreet - was TERRIFIC! She was super friendly and helpful and answered every question i had. Payment was tricky since I was from out of country but it all turned out okay :) Let me just sum it up in this box and say the staff were amazing, he did a fantastic job and now lets get on to the good stuff - after the surgery!
Posted by taz j
Tummy Tuck
Dr. Younai, his anesthesiologist and his staff, did everything in their power, to place my fear at eased at ease in regards the entire procedure. Everyone went beyond the call of duty to also place me and my mom's fear at eased. I have nothing but glowing reviews in regards Dr. Younai and his entire staff. After my TT surgery, Dr. Younai, personally came to my hotel twice 2 days in a row to check in on me.
Posted by Marlene in California
Dr. is by far the best plastic surgeon in the Los Angeles area. Not to mention he has the most wonderful staff and his prices are below average cost. I have done my research and have had liposuction twice before with far less superior results. The difference with Dr. Y is that he is a true artist who looks at your body individually and molds it to perfection. I was so impressed with his work that I have since had him do some face work and additional body work that has all turned out excellent. I have no complaints with him or his office. Thanks to him, I am now a beautiful size 4/6 and loving my life. I will definately be using him again in the future to maintain my appearance.
Posted by MarvistamommyB
Ear Surgery
I was extremely anxious of going through surgery but Dr. Younai from the initial consultation made me feel at ease, was very honest with what the outcome would look like and his prices were right within my budget. His honesty won me over and I had a very good feeling that I made the right choice.
Posted by alattimer
I gave Dr. Younai an excellent rating because he truly deserves it! He's an expert in this field and took the time to answer all of my questions and concerns as well as informed me and gave me the best advice as to how the procedure would best benefit me in achieving the "desired look" I wanted. I choose Dr. Younai because of his knowledge, years of experience preforming calf-implants on many satisfied patients from all over the globe. I am very satisfied with my results! And wished I'd done it much sooner! As soon as I take my "after Pic's" I'll be happy to share them with you.
Posted by renewedpat
He's a caring individual and his office staff is very nice as well. Couldn't have asked for a better doctor!
Posted by Newgirl2013
I had been looking for doctors online, when I came across Dr Younai who does a procedure called high tension abdominoplasty. After viewing his before and after pictures I had decided that I was going to have my tummy tuck with him. After 4 years, in Dec 2012 I realized my dream and travelled 24hours halfway across the world to California to have this procedure done by him. Dr Younai is an extremely skilled and artistic surgeon, who managed to give me the figure of my dreams. He is also a lovely, caring Dr who was always available before and after surgery regardless of the time. Of course the starting point was communication which was via email was handled by Ms Harpreet. Harpreet was very informative and accommodating to my needs. She responds to all my emails promptly to date, one month after my op. While in California I was introduced to her colleague Linda who was also very helpful. I highly recommend Dr Younai's practice, I cannot fault the experience I had there be it with communication, facilities, anesthetist, care received and most importantly my results.
Posted by jazzlyn
Tummy Tuck Revision
I found this surgeon online. I saw his work and I was really impressed. He specializes in the High Tension Abdominal Plasty Revision. He has an amazing staff and he gave me EXCELLENT results!
Posted by unique23
Liposuction
His photos looked phenomenal, He was patient but down to earth totally keeping me realistic on what could be done. He offered to provide contact info to former patience he had worked on. Most of his staff had been serviced by him and I saw/touched their results. He was sooooo caring/available after the procedure willing to come to my house if I needed immediate attention. Overall, he was the bomb!
Posted by Julie7622
Fat Transfer
I feel this surgeon should stick to what he is good at and stay away from fat transfer. I made the mistake of believing if he had good reviews for other procedures, he was good with all procedures
Posted by starfish5
Tummy Tuck
Dr, Younai is sympathetic, compassionate and an artist in body contouring. His office staff and his surgical center are wonderful. I traveled from Montana to California to have a consultation after seeing the before and after pictures on his website. I felt very cared about, and was excited to see his experience with former bariatric patients.
Posted by Biker
Very nice and listens to your concerns. Explains the different options.. Very happy with his work..Dr Youani was experienced and helpful. The surgery center is very clean and updated. His staff was excellent and the results are awsome.
Posted by tiny titted songbirdie
Breast Implant Removal
I found Dr.Younai on RealSelf. I interveiwed about 4 surgens and he was the obvious choice. Professional, informative, Kind, with an outstanding facility and staff.
View all reviews
Treatments offered at California Center For Plastic Surgery
Education / Training
Undergraduate: BS in Biochemistry, University of California, Los Angeles, CA, 1985
Medical: MD, University of California Los Angeles, 1989

Residency: General Surgery, UC San Francisco, East Bay
Fellowships:
Plastic Surgery Research Fellowship, USC, 1994
Plastic, Cosmetic & Reconstructive Surgery, Lahey Clinic, 1997
Plastic, Hand, & Reconstructive Surgery, University of Pittsburgh, 1995