Fresno Tummy Tuck Doctors and Reviews
Average cost in US: $7,800
Average cost in Fresno: $8,575

92% of Fresno reviewers said Tummy Tuck was worth it
Featured Doctors

RealSelf Sponsors must meet eligibility requirements to qualify as a featured doctor.
James Knoetgen, III, MD

Remove loose, excess skin
Call for Consultation (661) 430-5384
Kaye Riolo, MD
Wondering which technique is for?
Ask the Expert (559) 549-6178

S. Sean Younai, MD, FACS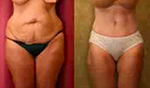 Tummy Tuck for Body Contouring
Get Free Consultation (818) 273-1203
Join RealSelf
Join the world's largest cosmetic surgery community.