Cerritos Ultherapy Doctors and Reviews
Average cost in US: $2,725
Average cost in Cerritos: $2,800

82% of Cerritos reviewers said Ultherapy was worth it
Featured Doctors

RealSelf Sponsors must meet eligibility requirements to qualify as a featured doctor.
Peter Lee, MD, FACS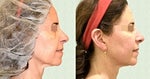 Tighten loose facial & neck skin
For a Free Consult (213) 223-6068
Babak Azizzadeh, MD

Harvard trained, featured on Oprah
Natural Results. Call 310.896.8969
Rebecca Fitzgerald, MD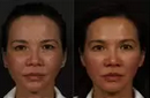 Tighten & lift brows, jaws & faces
Call Dr. Fitzgerald (323) 419-4631
Join RealSelf
Join the world's largest cosmetic surgery community.