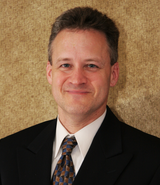 J. Timothy Katzen, MD
Specials and Deals
$1000 Special Offer for May
$1000 Special on Body Lifts for May!!!
14 reviews
153 Expert Answers
9735 Wilshire Blvd, Ste 407
Beverly Hills
,
CA
90212
About J. Timothy Katzen, MD
J. Timothy Katzen, MD practices in Beverly Hills at Body by Katzen as a Plastic Surgeon, board certified by American Board of Plastic Surgery. Dr. Katzen was invited to join RealSelf in 2012, and has achieved "Distinguished Member" status. The doctor has 13 years of experience providing cosmetic and aesthetic medical services, and is a member of Weight Loss Surgery Foundation of America (WLSFA). Dr. Katzen has hospital affiliations at Century City Doctor's Hospital, Tri-City Regional Medical Center, Cedars-Sinai Medical Center, La Palma Hospital, Olympia Medical Medical Center, Sherman Oaks Hospital, Verdugo Hills Hospital.
Featured Patient Reviews
Posted by kathielanker
Body Lift
The first time I heard Dr. Katzen speak I knew he was the person I wanted to complete my journey. His slide presentation was amazing and his former patients praised Dr. Katzen's work and compassionate bedside manner. In the fall 2008 Dr. Katzen performed brachioplasty (arms), breast lift with augmentation, and lower face lift and four months later I had a lower body lift. Dr. Katzen helped me to feel young again! Not only is Dr. Katzen an amazing surgeon and artist but his compassion is extraordinary. From the very first time I met with him, he never made me feel embarrassed or ashamed of the damage I had done to my own body.
Posted by Cheryl Chapman
Tummy Tuck
He's an amazing doctor. Very happy with my results. Dr. Katzen is not only professional, he is the most kind and caring physician I have ever met. He went above and beyond his call of duty as a doctor. His bed side manner is wonderful as well as his patient follow up. He called me back late Friday night to answer some of my questions I had after my surgery. I don't think there is a better or more caring surgeon out there then Dr. Katzen. I would recommend Dr. Katzen to all my family and friends.
Posted by EstherW
After going on consults with several surgeons who made me feel less than ok, and who actually made me ashamed of how I looked, Dr. Katzen immediately made me feel comfortable and confident that he was the right surgeon. His vision provided me with the hope of a normal looking body and I was pleased beyond by expectations! You can't ask for more than that! I will be forever grateful for having found Dr. Katzen!!!!! There are not enough words of praise that can adequately describe Dr. Katzen. He has made a practice of transforming those of us who have had substantial weight loss and are left with loose and hanging skin -- a constant reminder of the excess weight that leaves us feeling unattractive and less self confident than prior to our weight loss. Dr. Katzen is like a scupltor that can envision the beauty within and performs his magic to showcase what has been hiding beneath all that skin. Not only does he have masterful surgical skills, but his compassion and caring for EACH of his patients goes beyond the surgical suite and his office. He is available to each of us at almost a moments notice and hears our concerns and fears and takes it all seriously. I have never met another surgeon who cares as much about his patients as Dr. Katzen!
Posted by Nmhobby
Dr Katzen takes all the time you need to discuss the procedure and answers all the question you might have. He was always there for me then and now. He is a caring doctor and a great person. I am thankful I met him and he did my surgery. Thanks to Dr katzen. He is also a great person extremely supported through out the surgery as well as 5 years later. I am very thankful for him.
Posted by smankiewicz
Body Lift
I met Dr. Katzen at an Obesity Help seminar and immediately knew that he was the right surgeon for me. He was extraordinarily talented and allowed me to visualize my body post surgery. He is kind, caring and responsive. I have had numerous procedures including 360 body lift, arm lift, thigh lift and breast lift. I never thought I would have reconstructive surgery but was blessed to meet Dr. Katzen at an Obesity Help seminar. Dr. Katzen helped me to visualize what my body could look like post surgery. I still remember my first appointment with him like it was yesterday. Dr. Katzen is a one of a kind, very talented artist who was able to scalp my body into the "normal" person I alwasy wanted to be. He truly is an artist and is tremendously talented. In addition, he is very caring and responsive with an outstanding bedside manner. I recommned Dr. Katzen without reservation. I feel truly blessed to call Dr. Katzen my surgeon.
Posted by plaidly
Body Lift
I corresponded with about a dozen surgeons, met with five in person, continued into full consultations with three, and this was all just to make me feel better about what I knew from the second I met him... Dr. Katzen was my surgeon. He understood what was important to me, he's extraordinarily skilled, he never once treated me like an object, he never condescended to me. His staff was friendly and responsive, his facilities clean and professional. If you're even thinking about this type of surgery, you need to at least meet him in person.
Posted by Bariatric After Life by Cari
Arm Lift
Now that I'm an official -- AND SUCCESSFUL -- post-op, I figure it's time to write a review of Dr. Katzen. Let me just say that I LOVE this man -- since the day of my surgery, he's made me feel that I'm his only patient. How, on earth he's able to accomplish this is beyond me, but he does it with compassion and gentle concern. Remember, I've taken to calling him Dr. "Zen" because of his amazingly calm, patient and comforting bedside manner. Whether he's returning one of my panicky calls on the way home from surgery, or visiting with me in one of my post-op appointments, he has NEVER made me feel crazy for my concerns -- never once. He is reassuring and very compassionate -- two things I cannot stress enough.
Posted by LorenaAl
He is wonderful. I knew about Dr. Katzen through my co-workers. Dr. Katzen is a highly recommended doctor.
Posted by Sharonj
Tummy Tuck
From the moment I met Dr. Katzen I felt at ease. This is saying a lot coming from someone who was so nervous about the consult because I knew I had to show him my disfigured body. I NEVER let anyone see how much excess skin I had NEVER. Not even my husband!!! In fact, my husband went with me to the consult but I didn't allow him to come in the room cause I didn't want the man I had been married to for 11 years to see me naked. Crazy, huh? Dr. Katzen was so sweet, kind, and understanding. He truly made me feel at ease and made the horrible process of taking pictures for insurance bearable. That's right....Dr. Katzen worked with my insurance. Not once did he say this was a cosmetic procedure but a reconstruction. There have been some complications and bumps along the way but here is where I think Dr. Katzen's true nature shines. I have walked in his office crying, emotional, elated. My emotions have been all over the place and with every new emotion or concern I bring he handles me in the most patient way of anyone I have ever met. This is where I give Dr. Katzen his wings. I owe it all to Dr. Katzen. He got my insurance to approve my tummy tuck, he did an amazing job, but more importantly when I walk in his office I feel like I am his only patient. He never rushes me, or dismisses my feelings, or makes me feel like I am abnormal. To sum up this review....DR. Katzen is the bestest, he ROCKS!!!!!
Posted by Christine35
I first saw Dr. Katzen on "The Real Skinny" like many others. I live in South Carolina & had talked to many other plastic surgeons and didn't like them. So I contacted Dr. Katzen's office & got a consultation and really like how he talked to you & explained everything to you. To myself personally, Dr. Katzen is the best board certified plastic surgeon there is. His bed side manor is incredible! The care that he gives is impeccable. He really explains that you approach this procedure seriously. It is life changing to go though it & Dr. Katzen will be there for you every step of the way. Thank you for reading my review.
Posted by LissaG
Body Lift
I saw him on TLC's "The Real Skinny" and had to see what he was all about. He's a great doctor. I was sitting at home and saw the commercial for "The Real Skinny" and was mesmerized. I made a mental note to be home and watch the episode that told Sarah's story. I have to say I watched the whole episode with tears in my eyes. I think for the first time I felt I wasn't alone. When Sarah used her hair dryer to dry her tummy I lost it. I thought I was the only one that did that! By the end of the show I was bawling. When the repeat came on I had my husband sit down and watch the show with me. I decided that I wanted to meet Dr. Katzen and have a consultation to see what he could do for me. Dr. Katzen was just as kind and gentle as he appeared to be on the program. He immediately made me feel at ease and really seemed to understand what I was feeling and thinking. For me the most difficult part was undressing and letting Dr. Katzen do the exam. At this point I was newly married and my own husband hadn't seen me entirely naked! Dr. Katzen really "held my hand" through the whole exam and gave me a glimpse of what he could do to help me. Dr. Katzen wasn't just a face behind a mask. He was there before the surgery and talked with both me and my husband. When I was taken to the back for the pre-surgery pictures, again the most difficult part for me, Dr. Katzen was a very calming presence, very reassuring. When the nurse came in to place my IV (truly the scariest part for me) she was wonderful, was aware that I was scared, and took great care to make sure I was in no pain or discomfort during the placement of the IV. All the while, Dr. Katzen was sitting at the foot of my bed doing his paperwork. All the subsequent doctor's visits have been just as pleasant. I had a couple of rough patches in my recovery, during which one time my husband and I had to go down to Dr. Katzen's office well after office hours and Dr. Katzen met us downstairs personally, wheelchair in hand, and wheeled me upstairs to make certain I was okay. He's been positive and thoughtful and definitely cares about his patients and the kind of changes he is helping to make in their lives. My next step will to be to have brachioplasty and a breast lift and augmentation and after that the thigh lift ~ there is no one I would trust to do this than Dr. Katzen!
Posted by EagleKaren
Butt Implants
He is truly a miracle worker. I interviewed five plastic surgeons and found him to be the best for me. After interviewing five plastic surgeons, the decision was easy….Dr. Katzen! He made me feel like I was important to him as a person. He did the work that I requested and he made me feel good about me. He answered every question I asked and never made me feel like any question was dumb or stupid…and my husband was made to feel great too! So I have another angel in my life. Who knew that angels wore surgical scrubs!? The office staff at both office sites are more like friends than "the office personnel". Everyone was so helpful and never make you feel like you are a bother. Thank you, Dr. Katzen, for giving "me" back to me!
Posted by KarlaW
Body Lift
I saw him on a special on TLC called "The Real Skinny". The recovery is hard, and Dr. Katzen truthfully informs you of this. However, with his support, the staff support, and many pain pills, I did have a positive experience. My life has changed drastically since my surgeries. I finally have the confidence in my body that matches my personality and attitude. I am so thankful for what Dr. Katzen has done for me. My only regret is not doing this sooner.
Posted by Sarah Sepulveda
Because he's the best. Dr. Katzen has been wonderful. Not only is he an amazing surgeon, but he is a wonderful human being, too. I must admit that I was not prepared for what the recovery would entail, but Dr. Katzen was very patient explaining everything to my mother and sister who took care of me. Jacki is also very kind and sweet. Phone calls and emails were always answered promptly. She always makes me feel like a friend, not just another client.
View all reviews
Treatments offered at Body by Katzen
Blog Posts and Articles
Are Body Lifts Covered By Insurance?
Are Body Lifts Covered By Insurance? Many of my patients inquire about funding options for their body lift and ask if medical insurance will cover the procedure. Insurance coverage for plastic reconstructive surgery after massive weight loss depends on several factors. Insurance approvals will depend on your specific insurance policy. Some policies restrict or exclude reconstructive plastic surgery after weight loss surgery. Usually there is no way around these policies...
Education / Training
Undergraduate: BS in Biology, Duke University
Medical: MD, Medical College of Virginia
Residencies:
General Surgery, University of Hawaii
Plastic Surgery, Vanderbilt University Medical Center
Fellowships:
Burn Surgery Specialty, Vanderbilt University Medical Center
Microsurgery Specialty, St. Joseph's Hospital, Houston
Craniofacial Surgery Specialty, New York University Medical Center