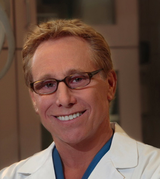 About Gary J. Alter, MD
Gary J. Alter, MD practices in Beverly Hills at Gary J. Alter, MD, with a main office as well in New York City as a Plastic Surgeon, board certified by American Board of Urology and American Board of Plastic Surgery. Dr. Alter was invited to join RealSelf in 2013, and has achieved "Distinguished Member" status. The doctor has 20 years of experience providing cosmetic and aesthetic medical services, and is a member of American Society of Plastic Surgeons (ASPS). Dr. Alter has hospital affiliations at UCLA Medical Center, Cedars-Sinai, and Olympia Hospital in LA. Dr Alter invented and published the Wedge Technique for Labiaplasty, and is invited to lecture all over the world regarding genital surgery. He has written the only published article in a major medical journal for reconstruction of botched labias.
Consultation Fee
Please mention RealSelf
Featured Patient Reviews
Posted by californiagirl70
Labiaplasty
Found out through my gyno.... and personal research about which doctor has the most experience. Although Dr. Alter was the most expensive, I chose him because I wanted the best. He generally invented most of the common procedures used today and even does transgender reassignment---if he can make a beautiful vagina out of a penis--surely my issue would be easy. He performs this surgery regularly and has amazing results. I didn't choose him because of his name, but because of his level of skill and expertise in this particular area. I also didn't want to have no inner labia left, just a more sized down version and many doctors simply remove most of it, this look was not for me. Dr. alter likes to maintain a more natural look, but will tailor things to your requests. I had the Alter-v technique (wedge). He also puts ZERO pressure on you to get the surgery, he simply answered my questions and made suggestions for what he could do to address my concerns.
Treatments offered at Gary J. Alter, MD, with a main office as well in New York City
Education / Training
Undergraduate: University of California at Berkeley
Medical: MD, UCLA
Residencies:
Urology, Baylor College of Medicine, Houston, Texas
Plastic Surgery, Mayo Clinic, Rochester, Minnesota, 1992
Fellowship: Genital Plastic Reconstructive Surgery, Eastern Virginia Graduate School of Medicine, Norfolk, Virginia