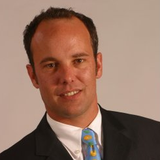 Jeremy Hunt, MD, FRACS
0 Answers
180 Ocean Street, Suite 609
Sydney
,
NSW
2027
Australia
About Jeremy Hunt, MD, FRACS
Jeremy Hunt, MD, FRACS practices in Sydney at Jeremy Hunt, MD, FRACS as a Plastic Surgeon. and is a member of International Society of Aesthetic Plastic Surgery (ISAPS).
Featured Patient Reviews
Posted by archimedese
Breast Reduction
I googled him and found him, saw him and thought him to be reasonable, reputable and didn't bullshit me. He gave me the best case and worse case scenarios that can happen. I also asked him what would happen if something did go wrong (eg post-op infection) and he basically told me that if I needed to see him at 3am on a Sunday morning because something went wrong suddenly he would be on call. I also felt confident knowing that he does breast reductions every week and so he is quite experienced in it.
Treatments offered at Jeremy Hunt, MD, FRACS