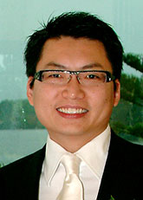 Eddie Cheng, MBBS, FRACS
0 Answers
40 Chasely Street , Wesley Med Ctr, Suite 50, Level 4
Auchenflower
,
QLD
4066
Australia
About Eddie Cheng, MBBS, FRACS
Eddie Cheng, MBBS, FRACS practices in Auchenflower at Eddie Cheng, MBBS, FRACS as a Plastic Surgeon. Dr. Cheng meets the professional criteria to participate on RealSelf, but has not updated this profile. Dr. Cheng qualifies to share their expertise on cosmetic procedures.
Are you Dr. Cheng? Claim Your Profile
Featured Patient Reviews
Are you a patient of Eddie Cheng, MBBS, FRACS?
Posted by HayleyH
Breast Lift
5 days before - Dr Cheng has been careful so far and he comes highly recommended in Brisbane. He insisted on an ultrasound and two appointments before he agreed to my operation. He took his time during the appointments but so far I haven't had any other contact from his office (besides an automated text) so I would have liked a bit more communication, but I will update this after the operation has been completed. 1 day before - I must mention that my costs include the day surgery and the anaesthetist's fees. Medicare covers the explant and that portion of the time devoted to the explant - the $10k is my (out of pocket) share for the cosmetic maxopexy and all the above charges.