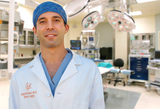 Pablo Prichard, MD
Specials and Deals
$1000 off Tummy Tuck
$1000 off Breast Augmentation
20% off Mommy Makeover
13 reviews
241 Expert Answers
9250 North 3rd Street, Suite 1003
Phoenix
,
AZ
85020
About Pablo Prichard, MD
Pablo Prichard, MD practices in Phoenix at Advanced Aesthetic Associates as a Plastic Surgeon, board certified by American Board of Plastic Surgery. Dr. Prichard was invited to join RealSelf in 2012, and has achieved "Distinguished Member" status. The doctor has 8 years of experience providing cosmetic and aesthetic medical services, and is a member of American Society of Plastic Surgeons (ASPS). Dr. Prichard has hospital affiliations at John C. Lincoln Hospital and Paradise Valley Hospital.
Consultation Fee
Please mention RealSelf for a free consultation.
Featured Patient Reviews
Posted by JP1213
Scar Removal
Dr. Prichard was kind and caring. He was very attentive to what i wanted and was able to give me better results then i had expected. I am extremely happy to have met him and would highly recommend him to anyone for cosmetic procedures. I know that I will be coming to him for any other procedures I am going to get in the near future!
Posted by Tara Phoenix
I was incredibly blessed and fortunate to have gotten Dr. Prichard to perform facial reconstructive surgery on my eye socket after being involved in an accident. His work is absolutely amazing and he is very professional and has been very helpful with answering any questions. I can honestly say that no one is able to notice that I have undergone facial reconstructive surgery on my eye (not even my primary doctor). Doctor Prichard has an incredible amount of skill and a very talented surgeon. I will continue to speak highly of him and recommend him to others I know.
Posted by Nicoluv23
I worked at JCL and have seen his amazing work in trauma plastic reconstruction. I also knew of him through people who went to him for surgery. I knew of Dr Prichard for years before I consulted with him. I asked many people who they thought was best choice for a BA and they all said Dr Prichard. I was so impressed with the time he took to explain every option and answer every question I had. My outcome for my BA is more than I expected!
Posted by schmidtamber
My husband and I met with Dr. Prichard back in Nov 2012 for my consultation and he was very honest and thorough on explaining the process of the different profile types of the implants, ways that the implants can be placed, which way he can go through and the recovery time. After explaining the process, he did ask what size I wanted to be and gave his suggestion on which profile and placement that would best fit my body. He did show us before and after pictures and explained the different procedures that were done. Along the way, he did ask if we had any questions and of course we did. He answered our questions without making us feel like idiots. During my consultation, my husband and I did pick up on how meticulous he is about his work and it showed. Finally at the end of December, I went in for my surgery and it was one of the best things that I could have done for myself. When I went in for follow up appointments, I followed Dr. Prichard's advice on what I needed to do and what I could and couldn't do until he gave me the ok. I would definitely recommend my friends and family to him and anyone who asks.
Posted by ackerman2
Scars Treatment
I was lucky enough to get Dr P in the emergency room. His work is truly untouchable . Dr P is truely the BEST surgeon and I would recommend him to anyone and stand behind him 110% and all the work he has done!
Posted by paradisevalleyM
His personal nurse at the time. Very attentive, caring, and acute attention to detail. I have gotten so many compliments, and the majority of people I meet or know now have no idea that my breasts aren't the ones I was born with. My friends have also seen Dr. Prichard and are very pleased with the results. I am a strong believer in networking only the best. I would never put my name one something that was not of the highest quality.
Posted by cathyrogers
Facial Reconstructive Surgery
I was fortunate that Dr. Prichard was on-call the night I was admitted at John C Lincoln Hospital. Initially, I saw Dr. Prichard for facial reconstruction after an accident. He did a fantastic job in putting my nose back in place and stitching the lacerations on my forehead. His professionalism and attention to detail extends to his support staffs, who are responsive and accommodating. I was so pleased with the results that I had him perform several cosmetic procedures. After seeing the amazingly natural results, many of my friends used him for their procedures.
Posted by Brita906
Tummy Tuck
Referred by a friend.
Posted by sspidell
Breast Augmentation
As a first time patient in 2012 who never had any cosmetic procedure in my life – I certainly feel blessed to have found (through personal referral) a true diamond in the industry, Dr. Prichard. A true surgeon who holds incredible talent for the art he crafts under the knife, you can look no further – you have found him – Dr. Prichard! I am certain no other doctor in Arizona could have performed my 3 procedures with as much precision and complete perfection as he did. I will remain loyal to his practice forever, and refer anyone I know (even my boss or the CEO of my company) to him. We have all spotted bad breast augmentations! Thankfully, Dr. Prichard has the ability to perform a very special intricate breast augmentation procedure not many doctor's in the valley are trained to perform – delivering the most natural fitting of the implant and in turn the best look. In all honesty, mine were near unrecognizable! Overall, I am extremely pleased! As are all of Dr. Prichard's patients, whom I hope continue to post testimonials on his behalf. Beyond his pure talent as a surgeon, he holds many gifts of the heart – which is easily seen by his clients in his approachability, genuine interest in others, positive attitude filled with laughter and a huge smile. He is a person others want to be around, and become more like. Dr. Prichard also rarely boasts of his philanthropy and pro-bono work, (which he dedicates full weeks out of the year to) as his service to others is importantly how he lives his life with purpose. If you're considering a procedure, you will be doing yourself a favor meeting with Dr. Prichard to learn more! I know Dr. Prichard will be the most engaging and enjoyable doctor you have and will ever meet. You will undoubtedly feel relieved after his all-inclusive professional consultation. I believe "good people know good people" – and Dr. Prichard is one of them! - Sam Tempe, AZ
Posted by brittanynshaw
Tummy Tuck
Through a relative. I will gladly return to Dr. Prichard for any future procedures. I trust his surgical skill as well as his artistic eye.
Posted by GWest
Tummy Tuck
Inquiring with other people who had had cosmetic surgery. I did extensive digging around for a surgeon who had an excellent reputation for quality work and whose clients where not just pleased with their results but over-the-top happy. I found Dr. Prichard and am more than happy with the results. Dr. Prichard harbors amazing skills. He's even had clients so thrilled with his work that they have tattooed his name on their bodies…the ultimate compliment! It's been over a year since my surgery and my tummy looks great. I would definitely do it again and only allow Dr. Prichard to be my surgeon.
View all reviews
Treatments offered at Advanced Aesthetic Associates
Education / Training
Undergraduate: Rice University
Medical: MD, University of Texas, Galveston Medical School
Residency: Plastic Surgery, Michigan State University, 2005