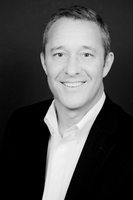 Shaun Parson, MD
Specials and Deals
$1,000 off Breast Augmentation
10% off Facelift
$1,000 off Tummy Tuck
15 reviews
176 Expert Answers
10210 N 92nd St, Suite 200
Scottsdale
,
AZ
85258
About Shaun Parson, MD
Shaun Parson, MD practices in Scottsdale at Shaun D. Parson, M.D. as a Plastic Surgeon, board certified by American Board of Plastic Surgery. Dr. Parson was invited to join RealSelf in 2012, and has achieved "Distinguished Member" status. The doctor has 16 years of experience providing cosmetic and aesthetic medical services, and is a member of American Society for Aesthetic Plastic Surgery (ASAPS) and American Society of Plastic Surgeons (ASPS). Dr. Parson has hospital affiliations at Scottsdale Shea, Scottsdale Osborn, Scottsdale Thompson Peak.
Featured Patient Reviews
Posted by bestpatient
Dr. Parson took what I thought was the impossible and made it possible. Not only was he able to complete the procedure, he instilled in me the much needed confidence I was lacking with his amazing bedside manner and professionalism. I am thrilled with the results and am grateful to have completed my journey with Dr. Parson at my side!
Posted by mbillc
Eyelid Surgery
I chose Dr. Parson b/c of his excellent reputation and he made me feel comfortable with the procedure. I would highly recommend Dr. Parson ~ he and his staff supported me through the entire process.
Posted by miriamvm
Dr. Parson and his team are professional and definitely know what they are doing. They understood what I wanted the end results to be and am happy to say it is even better than I thought. Very caring and not as painful as everyone said it would be. My mother in law is going to Dr. Parson following up a radical masectomy and she too is very happy with his skill.
Posted by gigilovesmikey
I was very pleased with the outcome of my procedure. From the beginning dealing with the friendly and courtesy staff to meeting with Dr. Parson, was such a positive experience. He spent a lot of time with me and made me feel relaxed. I trust him very much and will use him again in the future for any cosmetic procedures.
Posted by kcinscottsdale
Dr. Parson is a doctor with integrity, patience, kindness and thoroughness. He has performed procedures on myself as well as breast cancer reconstruction on my mom and our results are wonderful. I was hesitant about having a breast lift and reduction, but after visiting him I was excited about the procedure and how much better I would feel and look. The entire staff are very personable and helpful throughout your entire procedure. The office is beautiful yet not "stuffy". The outcome of my surgery has increased my self-esteem and my mom is over-joyed with her results as Dr. Parson has guided her through her reconstruction and she "feels like a woman once again". Both family and friends have been referred to him and I am sure once they complete their procedures, they will feel as happy about their results as we do. Don't wait, set your appointment and be ready for a change of a lifetime!
Posted by AndysMom
Breast Reconstruction
Breast surgeons and plastic surgeons work in tandem on mastectomy/reconstruction cases. I chose Dr. Parson because of a previous surgery that he performed on me. Dr. Parson has been there for me; he and his staff took the time to answer my questions and allay concerns. He was genuine and authentic. I can't say enough good things about this man. Dr. P is the best. I'm cancer free, have new cute boobs and a renewed appreciation for good health. For anyone having to go through this, educate yourself, be informed, follow the doctor's orders, take the pain meds if you have pain, ask questions, be positive, and don't expect to look like you did before.
Posted by Patty110
Extremely satisfied with the service in all of these categories. I chose Dr. Parson from a friend of a friend's referral, and also based on his credentials and reconstructive surgical experience. Dr. Parson was referred to me by a friend of a friend who'd been one of his patients and was quite satisfied with her results. Based on that and on his credentials and experience, I chose him as my surgeon. Both Dr. Parson and his staff were SO nice and friendly, supportive, very willing to answer any questions and were timely in their responses if I called and left a message. They made me feel so comfortable and not at all self-conscious. The staff at the Piper Surgical Center also could not have been nicer - I actually enjoyed my 2-night stay there(as much as possible after surgery). I would (and have) recommend Dr. Parson to anyone looking for a fantastic surgeon!
Posted by Eric in AZ
Dr. Parson and his staff were warm, friendly and very helpful. They answered all of my questions and I was treated with respect during the entire process. The entire office was supportive of me not only during my initial visit but also during and after the procedure. I felt like I had an entire team helping me throughout the process. I am very happy with the results from this fine professional and I am very happy that I chose Dr. Parson.
Posted by Erincasey
Breast Implant Revision
I have the utmost confidence in Dr. Parson and his staff. I found Dr. Parson through Neos Medspa where I am a client and he is their medical director. From my initial consultation to my post op, Dr. Parson and his staff took supreme care of me, he would even personally call me in the evenings following my surgery to see how I was doing. I was also extremely pleased and confident with all of the staff at Piper Surgery Center. My experience coming out of anesthesia was so comfortable, I felt great all day. I have had other procedures done by Shaun and I will always continue to. I have no intention of ever going to another surgeon.
Posted by dmc1025
I have seen Dr. Parson's work. I found his services to be outstanding. Neither he or his office staff is pushy and they always take time to answer all your questions. All the options and alternatives are presented so a patient can make an educated decision. His schedule is very accomodating and his surgical skills and bedside manner are top notch. I wish all physicians were as thoughtful and patient centered as he is. I would choose Dr Parson again and again and again.
Posted by Britt4
Breast Augmentation
Dr. Parson spends the time with his patients and really gets to know them. He listens to their wants and needs. His office staff is amazing! At one point I need to have stitch cut, Dr. Parson came in early the next day to make time for me. He is extremely responsive and helps ease your nervous. I would recommend Dr. Parsons to anyone thinking about getting a breast augmentation. Dr. Parsons was amazing! Even people that have known me for years have to ask if I got my boobs done because they look so natural. He helped me decide on a size that was perfect for my body and the outcome I was looking for. Many of other doctors I met with when picking a surgeon told me I would be unhappy unless I went bigger. Dr. Parsons listened to what I was saying and helped me through each step.
Posted by dmc1025
Dr Parson was recommended by a friend. I have recommended him to several friends and family members. I would not go to any other plastic surgeon in town. the overall experience was perfect. Lost body fat and needed a lift and augmentation. All pros and no cons. Dr Parson is very conscientious to patient concerns and post care. He is a perfectionist and it is exemplified in his work. My confidence has improved signfiicantly and I feel 15 years younger. I wish I knew it would be as easy and rewarding, I would have done it much sooner. Dr. Parson and his staff are very customer service oriented.
Posted by jdimartino
Dr Parson was a referral from a friend who had gone to him for a similar procedure. I will definitely pay it forward when I hear of someone wanting a great doctor! Dr Parson took care of me in a breast augmentation (bilateral replacement). My expeirience was professional and exemplary from the time I came to see Dr Parson for my consultation to the final follow up appointment I had, 6 weeks later. He and his staff made me feel truly confident about my procedure.
View all reviews
Treatments offered at Shaun D. Parson, M.D.
Education / Training
Undergraduate: BS in Biomedical Engineering, The University of Utah
Medical: MD, The George Washington University
Residencies:
General Surgery, The Phoenix Integrated Surgical Residency
Plastic Surgery, Mayo School of Graduate Education