Hoover Facelift Doctors and Reviews
Average cost in US: $11,075
Average cost in Hoover: $10,125

100% of Hoover reviewers said Facelift was worth it
Featured Doctors

RealSelf Sponsors must meet eligibility requirements to qualify as a featured doctor.

William J. Hedden, MD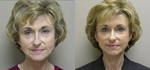 Achieve a refreshed, younger look
Free Consultation (205) 610-8759
Daniel E. Rousso, MD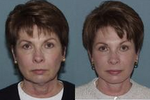 Rejuvenate your look, Board Certified
Call Dr. Rousso today (205) 285-3935
Grady B. Core, MD
Lift and tighten for a younger look
Schedule a Consult with Dr. Core
Join RealSelf
Join the world's largest cosmetic surgery community.